The situation at Country Cow Restaurant and Bar wasn't what it seemed when Robert Irvine first arrived there. Co-owner Jenny Leonzi admitted that the calm demeanor shown by her business partner — and former husband — Kerry Benton wasn't usual; yelling and swearing were more commonplace, and because of that, Robert was forced to investigate never-before-seen footage of Kerry's behavior at the eatery. In the nearly nine seasons of Restaurant: Impossible, this is the first time that Robert has revealed the behind-the-scenes clips his producers collect ahead of his visit, and after watching those tapes, Robert saw the restaurant's reality.
Before Robert could finish the two days of renovations at Country Cow, Kerry made the decision to leave the 12-year-old Campton, N.H., eatery once and for all, signing over all aspects of the business to Jenny. Read on below to hear from Jenny and learn how her restaurant is doing several months after its transformation.
Since Robert left, "sales were up $22,000 compared to June 2013," says Jenny, who adds that "guests are loving the new decor."
As of early June, Jenny's partnership with Kerry is officially terminated, she admits, but Jenny adds, "I have called Kerry a few times for advice and he has been rather helpful."
In terms of the menu at Country Cow, Jenny says that it's a mix of what Robert created and several of the eatery's original items: "We had to put our Buffalo wings and fingers back on, as well as our stuffed mushroom caps, and spinach and artichoke dip."
Looking ahead, Jenny notes, "I am 100 percent confident that I will be OK on my own. My staff, as well as new and old customers, supports me, day in and day out. Per Robert, I have to just keep moving forward and get those people through the door with great food and even better service."
More from Restaurant Revisited:
Pomona Golf and Country Club (August 13)
Paul's Bar & Bowling (August 6)
Marie's at Ummat Cafe (July 30)
The Fork Diner (July 23)
Portu-Greek Cafe (June 11)
Grace's Place Bagels and Deli (June 4)
Bama Q (May 28)
Cave Inn BBQ (May 21)
Bumbinos Italian Ristorante (April 30)
Bryant's Seafood World (April 23)
Urban Roots (April 9)
gratifi kitchen + bar (April 2)
Mama Della's N.Y. City Pizzeria (March 26)
Pasión Latin Fusion (March 19)
Tootie's Texas BBQ (March 12)
Mill Creek BBQ Restaurant (March 5)
Estrada's Restaurant (February 5)
Hillbillies Restaurant (January 29)
Spunky Monkey Bar and Grill (January 15)
Heather's Country Kitchen (January 1)
Goombazz Big City Eatzz (December 18)
LBI Pancake House (December 8)
Ship Bottom Volunteer Fire Company (December 8)
Mike La Susa's Italian Restaurant (December 4)
Seven (November 27)
Georgia Boy Cafe (November 20)
Coach Lamp Restaurant & Pub (November 13)
The Windsor 75 (November 6)
Ducky's Family Restaurant (October 30)
Mama Campisi's Restaurant (October 23)
More posts from Maria Russo.
Similar Posts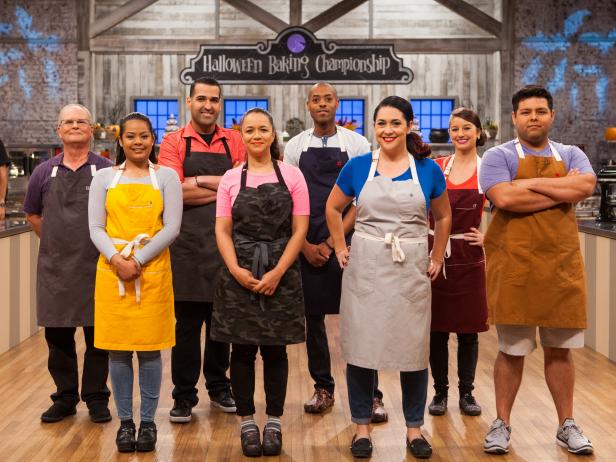 Get the details on the all-new season of Halloween Baking Championship, premiering on Sunday, Sept. 25 at 9|8c....