Week after week, the co-hosts on The Kitchen come together to celebrate the most-important room in the home. They share their top tips for easy, family-friendly meals, offer new takes on seasonal favorites and even welcome special guests to dish on the latest happenings in the culinary world and beyond. But as fans watching from your living rooms at home, how much do you know about the five faces you see on TV each week? Test your knowledge of Jeff, Geoffrey, Katie, Marcela and Sunny by answering 10 trivia questions, and see if you deserve the title of superfan.
How Well Do You Know the Co-Hosts of The Kitchen?
Congratulations - you have completed How Well Do You Know the Co-Hosts of The Kitchen?. You scored %%SCORE%% out of %%TOTAL%%. Your performance has been rated as %%RATING%%

Your answers are highlighted below.
Tune in to The Kitchen on Saturdays at 11a|10c.
More posts from Maria Russo.
Similar Posts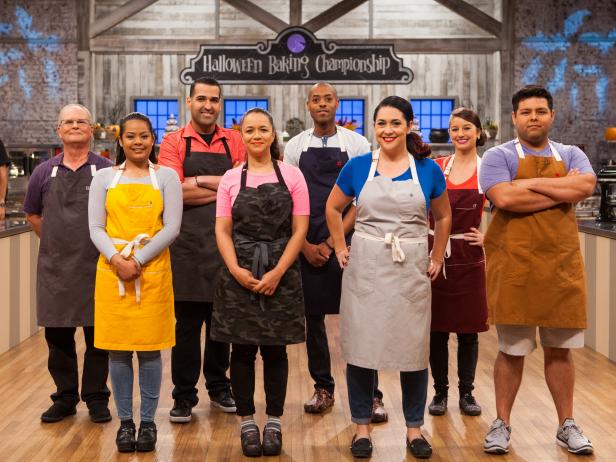 Get the details on the all-new season of Halloween Baking Championship, premiering on Sunday, Sept. 25 at 9|8c....