This week on
Cutthroat Kitchen
, history was made as an ingredient was sold for the highest amount ever paid for a sabotage on the show: $16,500. The sabotage in question was none other than the pickled ginger that replaced all of Chef Christina's ground ginger in the gingersnap cookie round, as host
Alton Brown
tried to trip up the contestants by having them use ingredients that they were unfamiliar with in dishes that they know and love.
Judge Simon Majumdar, however, didn't think that the ingredient should have gone for that much. "It has a flavor," said judge Simon. "If you can use other spices alongside of it, you can get away." This is exactly what Chef Christina did, and she secured the win. Alton explained, "I actually like that stuff in cookies, because I feel like it balances the sweetness, as well as the bitterness, of the molasses very well." Chef Christina walked away with a whopping $18,500.
Click play on the video above to see how Chef Christina made use of the pickled ginger in her dish, and hear judge Simon's reaction.
Catch new episodes of Cutthroat Kitchen on Sundays at 10|9c
More posts from Nikhita Mahtani.
Similar Posts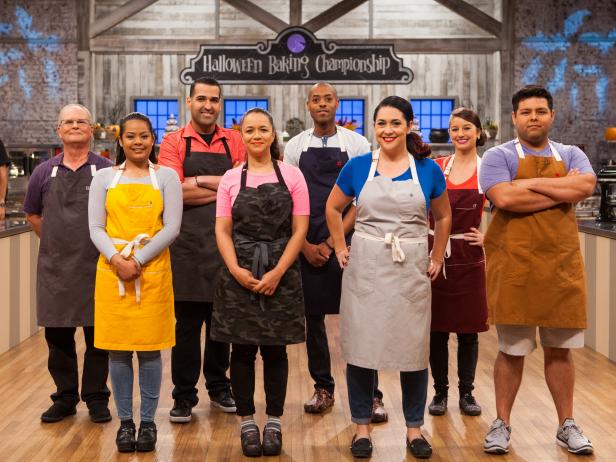 Get the details on the all-new season of Halloween Baking Championship, premiering on Sunday, Sept. 25 at 9|8c....