Here's a fun (and probably healthier) way to use mini doughnut molds. To get through these dog days of August, make pretty individual ice rings to cool down and brighten up glasses of punch at summer parties.
You will need:
• Mini doughnut mold. I used the Food Network mini doughnut pan from Kohl's.
• 2 kiwis, peeled and finely chopped
• 1/2 cup Mountain Dew (for that extra green glow), iced green tea, neutral-colored fruit juice or water
• 1/3 cup mixed summer-themed sprinkles. I used metallic French dragees, white "Oyster Pearls" French dragees, flower-shaped Jumbo Daisies quins (they fade to white when liquid is added) and bright green jimmies.
These ice rings are super easy to make. Simply fill the mini doughnut rings with sprinkles and bits of chopped fruit, and top with Mountain Dew, green tea or a neutral-colored juice such as apple, leaving about 1/8 inch of room at the top. The rings will expand a bit as they freeze. When completely frozen, unmold and serve immediately in individual cups of light-colored punch such as this one from Giada De Laurentiis.
To unmold, let the frozen pan of ice rings sit at room temperature for a couple of minutes, then turn it over onto a clean surface. You can create different moods by experimenting with different types of sprinkles. These blue stars turned the whole ice ring blue.
Makes 12 mini ice rings.
Jackie Alpers is an award-winning food photographer and the author of Sprinkles!: Recipes and Ideas for Rainbowlicious Desserts (Quirk Books 2013).
More posts from Jackie Alpers.
Similar Posts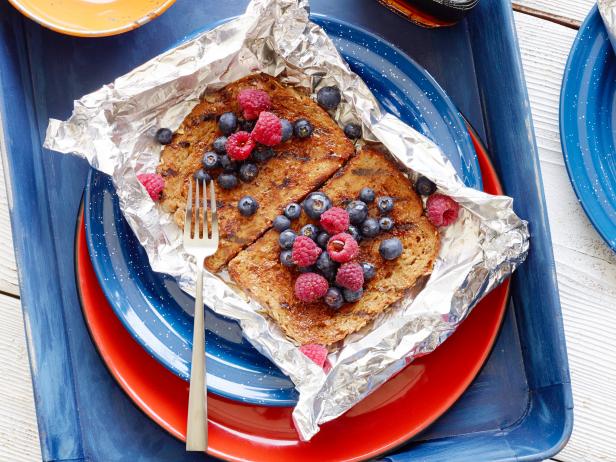 Maximize you're time outside this summer and grill up amazing breakfasts, lunches and desserts!...