On this week's Rachael vs. Guy: Kids Cook-Off, Chopped judge Alex Guarnaschelli visits the set to challenge the kid chefs to a Chopped challenge. You guessed it! They will have to cook with mystery baskets. But what terrifies the kids more than just the cooking is having to impress Alex, who also happens to be an Iron Chef.
The kids not only have to cook for Alex, but they also must present their completed dishes in front of her. Alex has a tough job, choosing the kid with best dish and the kid with the best presentation from each team, then deciding who deserves to be named MVP.
In this exclusive sneak peek from the episode, Alex is getting ready to see the kids cook for the first time. Guy tells her something before they start the challenge.
More posts from Joseph Erdos.
Similar Posts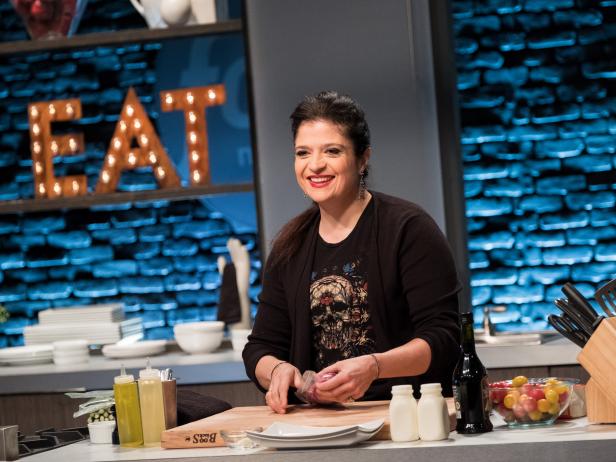 Get all the details on the upcoming premieres this weekend on Food Network....