Flipping through Alexe van Beuren's B.T.C. Old-Fashioned Grocery Cookbook is like wandering down the friendliest small-town Main Street in the country. Hailing from Mississippi, the book is a love letter to small-town life and the food that goes along with it. The stories and recipes are vibrant, jumping right off the page. Van Beuren founded the grocery to fulfill a need for the town, but it was the establishment's addition of a lunch counter that led to the genesis of the recipes collected in the book. The B.T.C. Old-Fashioned Grocery Cookbook tells the tale of both businesses in a charming and honest way. The foundation of the book and the moral of van Beuren's stories always lead back to a willing and supportive community coming together around plates of delicious food.
That brings us to the most-important part of the book: the food. Alexe Van Beuren makes one thing incredibly clear: the B.T.C. Old-Fashioned Grocery wouldn't be the same without the recipes brought to the table by Dixie Grimes. The magical spell a good Southern dish casts over the senses is laced throughout each of Grimes' recipes. The book starts off with a bit of town history and a welcome to the store, then covers breakfast, seasonal soups, salads, spreads and sandwich fixings, casseroles, mains, sides and "Southern sweet thangs."
This book is classic authentic Southern food, from the Shrimp and Grits to the Chess Pie to the Cornbread and Pimento Cheese (recipe below for you to try at home). In the true spirit of small-town culture, van Beuren's recipe notes are half culinary how-to and half, "It's kind of a funny story…" Both make you want to head straight to your kitchen and whip up Honey Pecan Catfish, Dixie's Turkey Meatloaf with Mushroom Gravy, or Hoop and Havarti Macaroni. The food is straightforward and easy to make — no fussy techniques or incredibly obscure ingredients. It's a great book for home cooks who want to make real food and read real stories about real people celebrating small-town life. You can order a copy of your own here.
Red Rind Pimento Cheese
Makes 4 cups
1 pound red rind hoop cheese, shredded (4 cups)
1/2 cup chopped pimientos
1/2 cup Hellmann's mayonnaise
1 teaspoon Worcestershire sauce
Dash of Tabasco sauce
1 teaspoon granulated onion
1 teaspoon granulated garlic
1/8 teaspoon dry mustard
1/8 teaspoon sweet paprika
1/8 teaspoon white pepper
Pinch of sugar
Salt
In a medium bowl, combine the cheese, pimientos, mayonnaise, Worcestershire sauce, Tabasco, granulated onion, granulated garlic, mustard, paprika, white pepper and sugar. Using your hands, mix thoroughly until creamy. Season with salt to taste. Refrigerate for 4 hours before serving. The pimento cheese will keep in an airtight container in the refrigerator for 7 days.
Reprinted from The B.T.C. Old-Fashioned Grocery Cookbook by Alexe van Beuren with recipes by Dixie Grimes. Copyright © 2014. Photographs copyright © 2014 by Ed Anderson. Published by Clarkson Potter, a division of Penguin Random House
More posts from Mallory Viscardi.
Similar Posts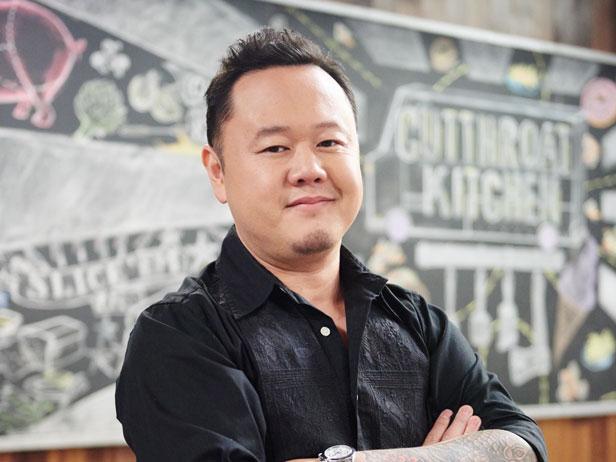 Find out how you can enter to win a copy of Jet Tila new cookbook....