Bacon, bacon — who's got the bacon?
Only those willing to shell out the big bucks, nowadays. Due to the spread of a deadly virus affecting pigs across 30 states, the retail price of bacon has surged 10 percent this year, rising to $6.11 a pound in June — the highest it's been since 1980, according to Bloomberg.com. In fact, consumer bacon prices may be at an all-time high — they've nearly doubled in the last decade alone, and may still climb higher!
But pork-loving consumers haven't stopped pigging out, even if it does mean shaking a few extra quarters out of their piggy banks. U.S. bacon sales have risen 11 percent — to $4.2 billion — in the last 12 months.
With supply down and demand up, should the strip-scarfing masses start freaking out about a bacon shortage? No, not to worry. Though pork production overall is expected to drop this year, farmers are busily working to replenish their herds and are raising their pigs to heavier weights — and warehouses have been stockpiling bacon like crazy. They now have double the frozen inventory they had last year, with about 84 million pounds of bacon in the freezers as of June.
So, if you can afford it, go right ahead and start makin' bacon. Now, now, not like that. Here are 50 things to make with bacon from Food Network Magazine — with recipes ranging from Bacon Guacamole and Cheesy Bacon Popcorn to Bacon Oatmeal and Bacon Brittle.
Dig deep, grab your skillet and set to sizzlin'!
More posts from Amy Reiter.
Similar Posts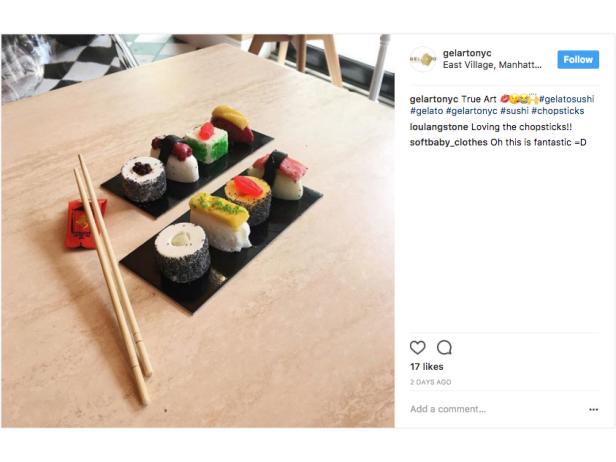 Nothing says summer whimsy like gelato in the shape of pieces of nigiri. ...