It's almost time to pack the kids up for school again, and that means making mounds of school lunches. But PB&J sandwiches can take you only so far. For a new twist on a classic ingredient that kids and adults love, look no further than the Peanut Butter series on FN Dish. For the next four weeks, we'll be giving you inventive recipes that let you incorporate peanut butter into all your meals — from breakfast to dessert — for the entire family. We're starting with the most-important meal of the day: breakfast.
1. For a new spin on the classic PB&J, try Giada De Laurentiis' Crepes with Peanut Butter and Jam on for size.
2. Skip the store-bought granola and create your own healthy bars with this Peanut Butter Granola Bars recipe.
3. Instead of a boring old bowl of oatmeal, try a baked version with this Oatmeal Peanut Butter Energy Bars recipe.
4. Bobby Flay's Peanut Butter French Toast "Waffles" with Mixed Berry Sauce is the perfect breakfast for those lazy weekend mornings.
5. Skip the maple syrup and try a blackberry puree instead with Sunny Anderson's PB and J Pancakes recipe.
6. Create an easy on-the-go breakfast staple with Ina Garten's Peanut Butter and Jelly Bars.
To learn how to make your own flavorful peanut butter without all the additives, click play on Alton Brown's video below.

More posts from Nikhita Mahtani.
Similar Posts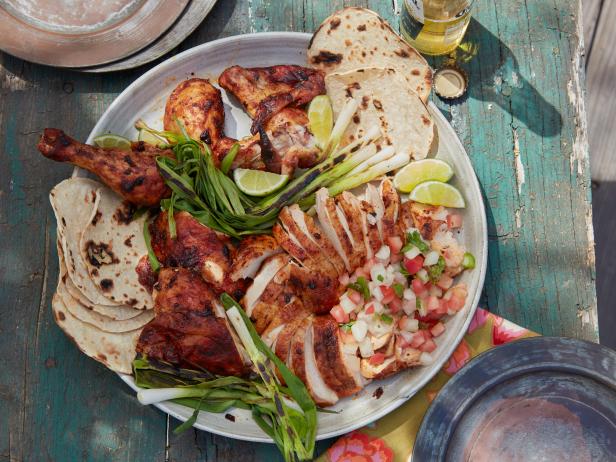 A little preparation means you can enjoy cookouts as much as your guests....