Long-lasting and relatively inexpensive to purchase, cast-iron skillets are perhaps the ultimate workhorses in the kitchen, as they can move from the stove to the oven and they maintain heat extremely well. Sizzling rib-eye steaks and whole roast chickens may be two of the most-common dishes prepared in these all-purpose pans, but the culinary range of these rustic mainstays goes beyond meaty dinners, as Ree Drummond has showed during the more than seven seasons of The Pioneer Woman. From sweet treats to baked breads, Ree's proved that there's practically no limit to what can be prepared in cast-iron skillets. Read on below to learn which unexpected treats she's making with her vast collection of cast-iron skillets, and get her recipes for savory and sweet favorites.
Breakfast:
Think beyond the griddle when it comes to the most-important meal of the day, and embrace the cast-iron skillet with Ree's The Eggbert's Sunriser (pictured above) from Food Network Magazine. A next-level take on hash, this hearty morning meal features layer upon layer of flavor, including salty ham, tender sauteed peppers and satisfying potatoes. Finish with eggs and your favorite salsa for added taste and texture.
Bread:
Follow Ree's lead and make Buttered Rosemary Rolls in a cast-iron skillet. She saves time in the kitchen by starting with prepared dough, then arranging it in the pan and topping it with melted better and fresh herbs for over-the-top decadence. If cornbread is more your style, try The Pioneer Woman's cowboy-inspired recipe for Cheesy Jalapeno Cornbread. After combining milk and tangy buttermilk for moisture, Ree adds the bold flavors of cheddar, bell pepper and jalapeno to the cornmeal batter, before baking it in the skillet.
Dessert:
Instead of making an entire sheet tray of small cookies, opt for one giant treat with Ree's recipe for Skillet Cookie Sundae. This over-the-top dessert boasts a duo of chocolate chips, and when slightly cooled, it's topped with classic sundae fixings, like creamy ice creams, hot fudge and fluffy whipped cream. For something fruitier, look to Ree's Blackberry Pot Pies, baked in small, individual-size skillets. She tops her sweetened blackberry filling with a buttery, flaky pie crust, then bakes the pie until the crust is golden brown.
Don't miss The Pioneer Woman on Saturdays at 10a|9c.
More posts from Maria Russo.
Similar Posts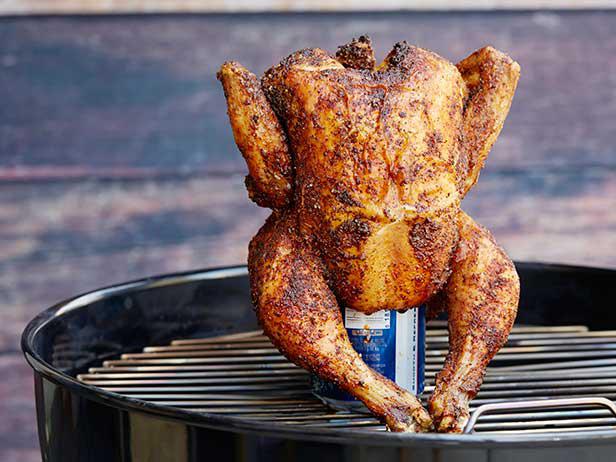 This clever grilling technique is easy enough to perfect even on your first try making it....