Summer may not be the only time for drinking, but it is most definitely, absolutely and the best time. Outdoor barbecues are met with a cold beer. Afternoons on the porch are complete with spiked lemonade. A day spent shading yourself by the pool necessitates a frozen margarita just as much as your favorite pair of sunnies. This week, check out Food Network's complete guide to summer drinking, and get a rundown of the most-thirst-quenching sips of the season. Hey, even if you're attached to a blaring AC unit all summer long, you could probably use a cold one.
Sangria is best fixed by the pitcher. Depending on what kind of vino you're into, Rachael Ray's White Sangria — complete with ripe peaches, green apples and raspberries — is crisp and refreshing. If you typically go for red, Bobby Flay's Red Wine Sangria is deepened with brandy, triple sec and pomegranate juice, before orange and apple slices, blackberries and pomegranate seeds are stirred in. Prepare both recipes ahead so the ingredients have time to meld together.
Before you even begin to sweat, fix yourself something so cool it's in the name. Try a Cucumber-Pineapple Tequila Cooler (bottom right) that capitalizes on cucumbers' innate refreshing qualities in every sip. For those who dig a cocktail with a little zing, Giada De Laurentiis' Ginger-Peach Beer Cooler blends ice-cold beer and fresh peaches with real ginger. And if the heat needs to be kicked out of you, The Cherry-Chipotle Cooler blends Bing cherry puree, lemon juice, chipotle puree and more for a cross between tangy and powerfully spicy.
Bobby knows how to mix a good mojito. His recipe for Mojito Limeade comes with a welcomed shock of citrus, while his Frozen Mojito (top left) hinges on crushed ice for extra refreshment.
Even if you're not taking your sips in a tropical locale, a taste of the tropics is the best way to cool you down. With pineapple, grenadine and tequila involved, you won't be able to resist a glass of Tropical Temptation (bottom left). That is, unless you're stirring up Ted Allen's tropical twist on a classic dark rum-based cocktail: his Passion Fruit Hurricane (top right).
If drinking isn't totally your thing, or you want to include the little ones, Giada's Virgin Pomegranate and Cranberry Bellinis and Ree Drummond's Virgin Mango Margaritas work as ideal stand-ins. They might lack in alcohol, but they don't lack in refreshment.
More summer cocktail recipes from friends and family:
Feed Me Phoebe: Grilled Strawberry-Mint Bellinis
The Lemon Bowl: Raspberry-Ginger Bellini
Jeanette's Healthy Living: White Peach Sangria
The Heritage Cook: Refreshing Lime Coolers
The Cultural Dish: Pimm's Cup
Virtually Homemade: Frozen Lime Margaritas with a Sangria Swirl
Weelicious: Strawberry Lemonade
Big Girls, Small Kitchen: Strawberry Gimlets with Homemade Strawberry Vodka
Napa Farmhouse 1885: Cucumber and Sage Cocktail
Red or Green: Frozen Tri-Melon Cocktail
Dishing With Divya: Caipirinha
In Jennie's Kitchen: Cantaloupe Lillet Sparkler
Poet in the Pantry: Pirate's Booty Call
Elephants and the Coconut Trees: Watermelon Malibu Surf
Sweet Life Bake: Boozy Affogato
Devour: 5 Boozy Summer Coolers
Domesticate Me: Blueberry Mojito Royale
Haute Apple Pie: Classic Mojito
Daily*Dishin: Blackberry Rum Shrub
Taste With The Eyes: Korean Soju Kimbap Bloody Mary
FN Dish: Sip Your Way Through Summer (Recipes)
More posts from Allison Milam.
Similar Posts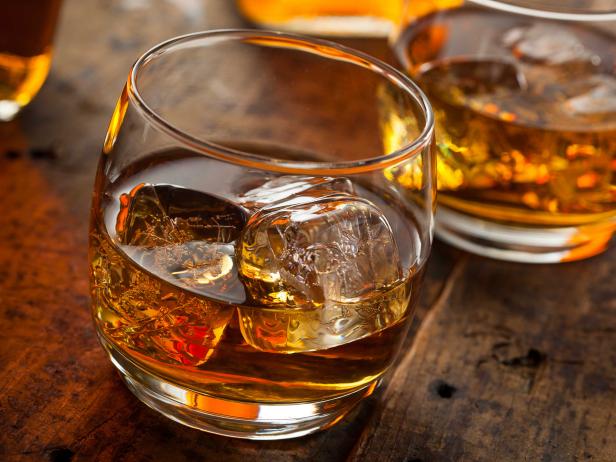 Did you ever wonder why alcohol content is measured in "proof" — and why that number differs from alcohol by volume, or ABV?...