Even from Robert Irvine's first steps inside The Fork Diner in Calhoun, Ga., it was clear that this mission was going to be like none other. Although Robert usually meets with owners before trying an eatery's food, this time he sat down and immediately ordered from the menu, only talking to partners Gray Bridges and Michael and Diana Forster afterward. Michael revealed that The Fork Diner was losing nearly $12,000 every month, and soon Robert posed an important question to Gray, who's been the lead funder of the restaurant: Would she continue working at the restaurant or walk away and turn over the business to the husband-and-wife team of Michael and Diana? Gray ultimately revealed that she'd be leaving once filming ended, explaining, "There's things more important than money and more important than my passion for that restaurant." Nevertheless, Robert and his Restaurant: Impossible team continued with their overhaul of The Fork's disappointing menu and lackluster decor, and they reopened the restaurant to a packed house. Read on below to hear from Diana a few weeks after her business relaunched to learn about Gray's involvement since taping and how the restaurant is faring today.
"Gray has finally decided to leave and turn things over to us after months of seesawing," Diana notes. There have been a few other changes in staff, she notes, including a few servers who are no longer working at The Fork. "I did not know how bad they were till they were gone and I got customer feedback. When I was around they were pretty good."
In terms of the menu at the restaurant, Diana explains that it's now a mix of Robert's list of offerings plus some of their original dishes. "People are happier with the additions," she says, adding, "Shrimp and grits [are the] absolute favorite. Burger and pot roast come next."
More from Restaurant Revisited:
Portu-Greek Cafe (June 11)
Grace's Place Bagels and Deli (June 4)
Bama Q (May 28)
Cave Inn BBQ (May 21)
Bumbinos Italian Ristorante (April 30)
Bryant's Seafood World (April 23)
Urban Roots (April 9)
gratifi kitchen + bar (April 2)
Mama Della's N.Y. City Pizzeria (March 26)
Pasión Latin Fusion (March 19)
Tootie's Texas BBQ (March 12)
Mill Creek BBQ Restaurant (March 5)
Estrada's Restaurant (February 5)
Hillbillies Restaurant (January 29)
Spunky Monkey Bar and Grill (January 15)
Heather's Country Kitchen (January 1)
Goombazz Big City Eatzz (December 18)
LBI Pancake House (December 8)
Ship Bottom Volunteer Fire Company (December 8)
Mike La Susa's Italian Restaurant (December 4)
Seven (November 27)
Georgia Boy Cafe (November 20)
Coach Lamp Restaurant & Pub (November 13)
The Windsor 75 (November 6)
Ducky's Family Restaurant (October 30)
Mama Campisi's Restaurant (October 23)
Aponte's Pizzeria (August 25)
More posts from Maria Russo.
Similar Posts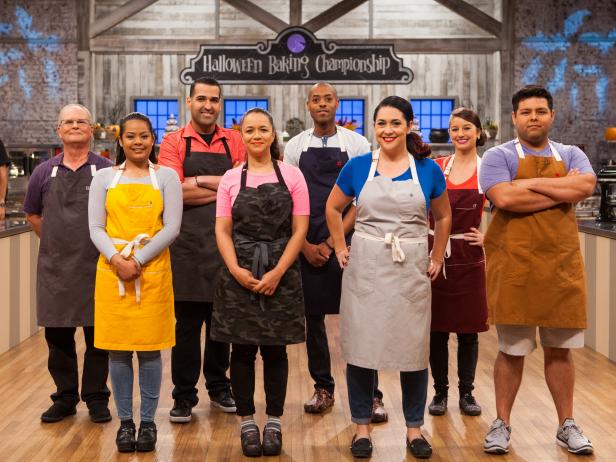 Get the details on the all-new season of Halloween Baking Championship, premiering on Sunday, Sept. 25 at 9|8c....