"This is tasteless," Robert Irvine said of the tableful of dishes he sampled at Marie's at Ummat Cafe in Atlanta. It turns out that the restaurant's bland food was just one in a series of problems he and his Restaurant: Impossible team discovered on their latest mission. The uninspired decor was appalling to Robert and guests alike, and the staff struggled to work well with owner Jaliwa Owuo. With only two days to work and a budget of just $10,000, Robert overhauled the menu at Marie's and reopened the eatery with a design that would be welcoming for all. Read on below to hear from Jaliwa and find out how her restaurant is doing today.
"We have seen a 30 to 40 percent increase in revenue" since filming ended, Jaliwa explains, noting that "the tipping has increased by 90 percent."
Jaliwa says that she "learned an awful lot from Chef Robert" and has taken the time since the transformation to start "adding new dishes, releasing old ones and pricing according to his formula." She notes that she's no longer micromanaging her back-of-the-house employees, and she explains, "I have allowed my kitchen staff to do what they can do."
There have been some changes in staff at Marie's, and several of Jaliwa's children are no longer working at the restaurant. "Takuma did not stay. He is doing his own thing. … Majidah is back in Ohio. Ndola and Asha only come for lunch from time to time, and I am fine with that," says Jaliwa. She adds, "My relationship with my children is great."
The greater Atlanta community is "trickling in" to Marie's, but Jaliwa adds, "We are working on a guerilla campaign to introduce the restaurant to the community."
In terms of Jaliwa's newfound outlook, she explains, "My spirit is up; I am appreciating my quality of life again." She adds that she now "love[s] entering the restaurant" and explains, "I am thankful to Chef Robert and his support team for all they did."
More from Restaurant Revisited:
The Fork Diner (July 23)
Portu-Greek Cafe (June 11)
Grace's Place Bagels and Deli (June 4)
Bama Q (May 28)
Cave Inn BBQ (May 21)
Bumbinos Italian Ristorante (April 30)
Bryant's Seafood World (April 23)
Urban Roots (April 9)
gratifi kitchen + bar (April 2)
Mama Della's N.Y. City Pizzeria (March 26)
Pasión Latin Fusion (March 19)
Tootie's Texas BBQ (March 12)
Mill Creek BBQ Restaurant (March 5)
Estrada's Restaurant (February 5)
Hillbillies Restaurant (January 29)
Spunky Monkey Bar and Grill (January 15)
Heather's Country Kitchen (January 1)
Goombazz Big City Eatzz (December 18)
LBI Pancake House (December 8)
Ship Bottom Volunteer Fire Company (December 8)
Mike La Susa's Italian Restaurant (December 4)
Seven (November 27)
Georgia Boy Cafe (November 20)
Coach Lamp Restaurant & Pub (November 13)
The Windsor 75 (November 6)
Ducky's Family Restaurant (October 30)
Mama Campisi's Restaurant (October 23)
Aponte's Pizzeria (August 25)
More posts from Maria Russo.
Similar Posts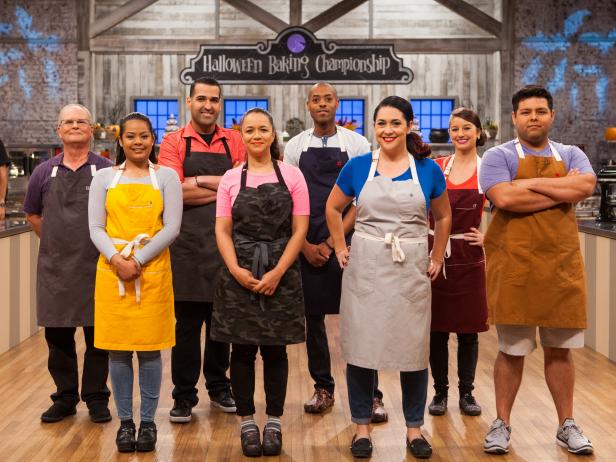 Get the details on the all-new season of Halloween Baking Championship, premiering on Sunday, Sept. 25 at 9|8c....