Few drinks give us more of what we love in one sip than sangria. Each version, no matter how fancy or simple, always has refreshing fruit, perfectly chilled wine and that sweet element that brings it all together. But the best thing about sangria isn't the fact that you can get your buzz on while drinking something that tastes incredibly good. It's the idea that as long as you include a few basic ingredients, the possibilities are endless. So get started with this roster of recipes and soon enough you'll be fixing up your own creations.
Peach, Raspberry and Lime Sangria
Most sangria recipes just infuse the liquid with fruit overnight, but Giada's takes it one step further by recommending you puree the simple syrup with some of the fruit. In this case, most of the peaches are pureed, giving every sip a strong dose of flavor. And since the base of the drink is infused with peaches from the start, this one is a great choice for those days you just can't wait overnight for a sample.

Red Wine Sangria
This take on the classic will bring out a passion for fruit in everyone. Its base of Spanish wine, brandy, Triple Sec and fruit juices is packed with blackberries, pomegranate seeds, and fresh slices of orange and apple. Talk about building flavor! This one's so hearty it could almost pass for dessert.

White Sangria
If you're in a pinch and don't have a ton of different fruits on hand, this one's your best bet. Using just oranges, lemons and limes, the white wine is complemented with a blast of citrus flavor without a lot of work. This version would go great with grilled fish or any outdoor celebration.

Red Ruby Sangria
In addition to tasting great, sangria can also prove to be a great-looking addition to any table or spread. This one makes use of star fruit and pomegranates, giving the pitcher or bowl even more decorative appeal. Plus, it's topped off with a little club soda for those who like some fizz.

Sparkling Sangria
For something a little fancier, try this light, sparkling-wine version of classic white sangria. The base of white grape juice, water and sparkling wine makes it easy to see the peaches, grapes and cherries that color the drink. And a splash of lemon pulls everything together with a hint of sourness. Serve this one in flutes for the ultimate sangria presentation.

More posts from Ricky Smith.
Similar Posts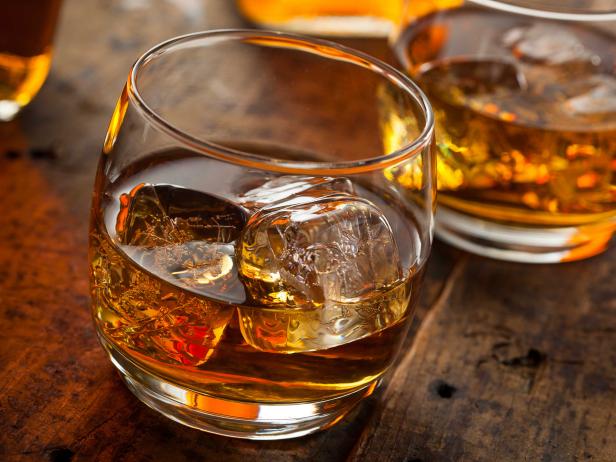 Did you ever wonder why alcohol content is measured in "proof" — and why that number differs from alcohol by volume, or ABV?...