While
Cutthroat Kitchen
 often involves sabotages that take away a contestant's desired cooking utensils like knives or spatulas, most chefs would agree that the most valuable tool in the kitchen is one's hands. That's why this sabotage is especially diabolical: It makes sure that the contestants aren't allowed to touch their food without using some kind of tool to pick it up. The chef is given a pair of white gloves and isn't allowed to get them dirty under any cost, which causes major difficulty when trying to assemble a club sandwich, as it involves a plethora of ingredients: Chicken, salt, mayonnaise, lettuce, bacon and more. A lot of foods need to be handled, but is it possible to do so without using your hands?
Click play on the video above to see whether the Food Network culinary team could create a dish with this sabotage.
Tune in for new episodes of Cutthroat Kitchen every Sunday at 10|9c.
More posts from Nikhita Mahtani.
Similar Posts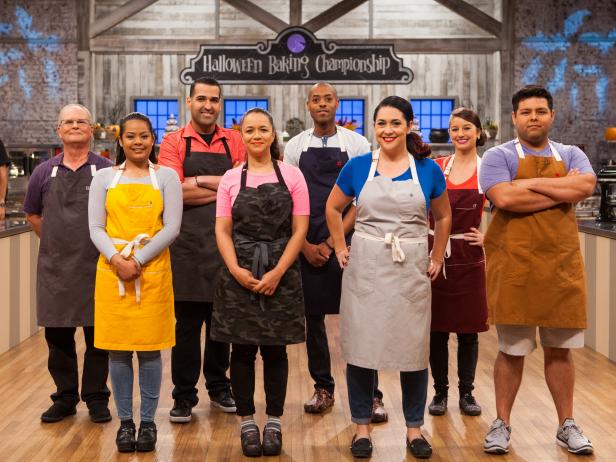 Get the details on the all-new season of Halloween Baking Championship, premiering on Sunday, Sept. 25 at 9|8c....