Why wait until dinner to fire up the grill? The grill masters in Food Network Kitchen came up with all-new recipes for great breakfasts and lunches that can be easily prepared in the backyard. Get ready to grill all weekend with flame-kissed versions of French toast, breakfast tacos, cobb salad and more.
Grilled French Toast Kebabs
This skewered version of a morning favorite is served with grilled bacon and warm maple syrup for the ultimate sweet-salty treat — no knife and fork needed.
Grilled Breakfast Tacos
For these Texas-style breakfast tacos, everything is made on the grill, from the grilled tomato salsa to the eggs cooked in a skillet right on the grate.
Grilled Cobb Salad
Romaine grills beautifully, and this refreshing salad combines it with a creamy avocado dressing and citrus-marinated grilled chicken.
Grilled Cubano Sandwich
Grill the pork tenderloin, marinated with yellow mustard and pickle juice for a classic Cubano flavor. Then press the sandwich onto the grill with a weight to guarantee crispy bread and perfectly melted cheese.
Check out the full gallery of Grilled Breakfasts and Lunches.
More posts from Sara Levine.
Similar Posts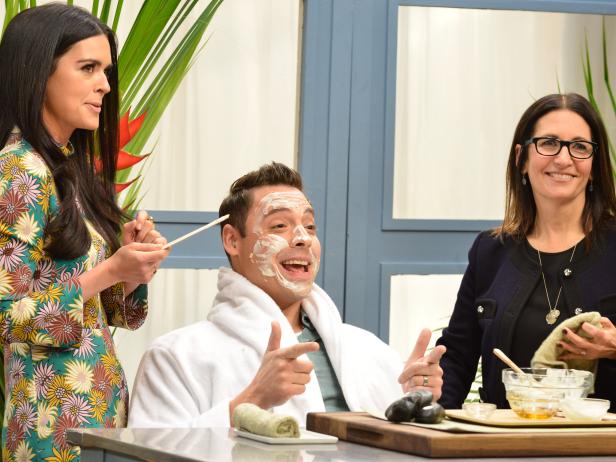 You don't have to travel somewhere exotic to make the most of your time off....