Soup isn't for just the winter months and it's not fit for just veggies either. These recipes (most made in simply a blender) will keep you cool all summer long by putting fresh summer produce and even a few in season fruits to work.
1. Chilled White Gazpacho
Bobby Flay features white grapes and white grape juice in his gazpacho with champagne grapes as a contrasting garnish. It gets great nutty flavor from the addition of almonds and pine nuts. Simply puree all of the ingredients in a blender and strain before chilling. Fold in the whipped heavy cream at the very end. Ladle into serving bowls and top each with chives, almonds and additional grapes.
2. Cantaloupe Soup
Alex Guarnaschelli showcases sweet and ripe cantaloupe plus crunchy cucumbers in this no-cook blended soup. Add sugar only, if needed, as your in-season cantaloupes might pack enough sweetness on their own.
3. Chilled Corn Soup
Corn on the cob does double-duty in this recipe. After slicing off  corn kernels, reserve the cobs to create the broth base for Justin Warner's chilled summer soup that requires just five ingredients. If you want a kid-friendly bowl, season the soup with salt and garnish with caramel corn.
4. Chilled Creamy Cucumber Soup
This no-cook soup is made entirely in a food processor in just 20 minutes. It gets a creamy consistency from smooth plain yogurt (you can use Greek for a bit of tang) and a touch of sweetness from honey.
More posts from Cameron Curtis.
Similar Posts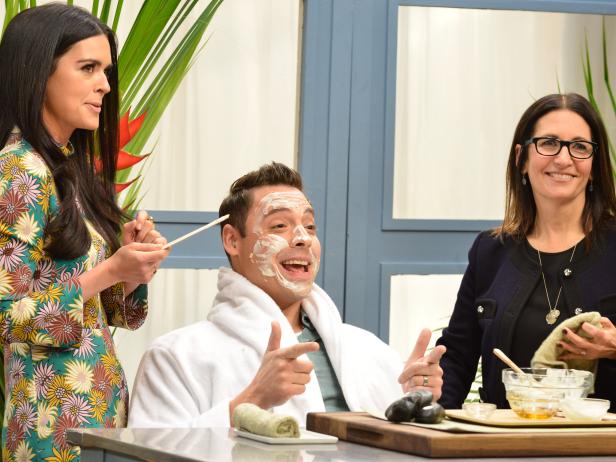 You don't have to travel somewhere exotic to make the most of your time off....