The food world is all about trends, and drinks are no different. You can barely walk into a bar right now without finding something containing muddled ginger. And there are plenty of tried-and-true classics that are easy enough to make (and elevate) at home. Drinks like mint juleps, mai tais and rum punch are always great to have in your entertaining arsenal during the summer. Plus, these favorites (below) each have an added twist, so they're even more exciting than the originals.
Mint Julep: This cocktail is just about as simple as they get. A little bourbon, a dash of sugar and some mint and you've got yourself a foolproof refreshment. Bobby's recipe includes shaved ice, so it's the perfect option for a hot summer day. Don't forget the cherry on top for a little sweetness and a splash of color.

Cucumber and Lime Gin Fizz: If you're craving some carbonation, look no further. The gin fizz is a classically fresh drink with gin, citrus, sugar and some carbonated water. This version makes use of cucumbers and cilantro, making it an even lighter option. Try replacing the gin in this one with more club soda for an alcohol-free version.

Pimm's Cup: This re-imagined cocktail has a base of cucumber juice, making the lemon and apple flavors stand out against the liqueur. And with only a few ingredients, it's a great recipe to know off the top of your head for unexpected guests. The fresh cucumber flavor will go great with any mild fruit, so try different combinations to give the drink some flare.

Rum Punch: While it might just be one of the most-popular party drinks in history, there are plenty of ways to make it fresh and new. This version is our favorite because it includes lime juice to brighten things up and a dash of nutmeg for an element of spice.

Tonga Mai Tai: Mai tais are known for their sweet and citrusy flavors, but the orgeat (almond flavored) syrup is what really brings it all together. This recipe by Food Network Magazine calls for the additions of fresh orange juice for a little tartness and Triple Sec, which adds an extra kick of citrus. For the proper effect, tiki torches must be nearby.

More posts from Ricky Smith.
Similar Posts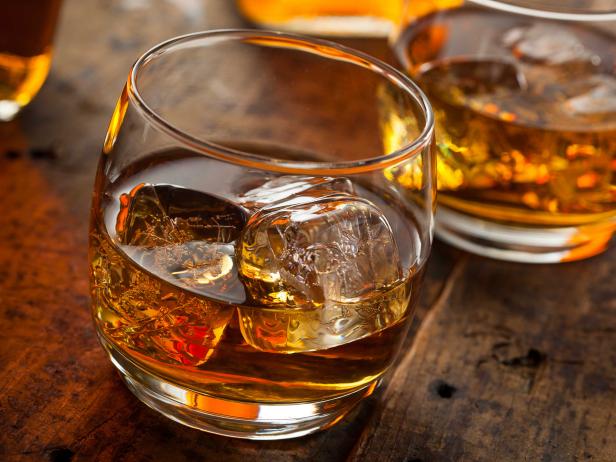 Did you ever wonder why alcohol content is measured in "proof" — and why that number differs from alcohol by volume, or ABV?...