It can be challenging to bake a birthday cake that will meet the demands of a 1-year-old or someone with strict dietary constraints. But even those of us who are especially good at baking cute confections or have a file full of vegan and gluten-free cake recipes have probably never faced quite the same birthday-cake challenge zookeepers at the Taipei Zoo confronted this past weekend: What do you make for the panda who has everything on the occasion of her first birthday?
Yuan Zai, a giant panda cub whose parents, Tuan Tuan and Yuan Yuan, were given to Taiwan by China as a good-will gesture in 2008, turned 1 on July 6, and the zoo threw the cuddly birthday girl a large party, complete with a big cake and a traditional crawling game called Zhua Zhou.
As thousands of visitors gathered to join in her birthday-morning celebration, Yuan Zai was presented with a stacked, brightly colored icy confection made with apples, pineapples, carrots, buns and that special ingredient favored by discriminating pandas everywhere: bamboo. (No candles, though.)
The panda, who weighed less than half a pound at birth, now tips the scales at about 75 pounds, the Taipei Times reports. Actually, she may have weighed a bit more after her party: Yuan Zai devoured her cake hungrily, though, she did pause to share with her mom, according to AFP.
Bear-y cute.
More posts from Amy Reiter.
Similar Posts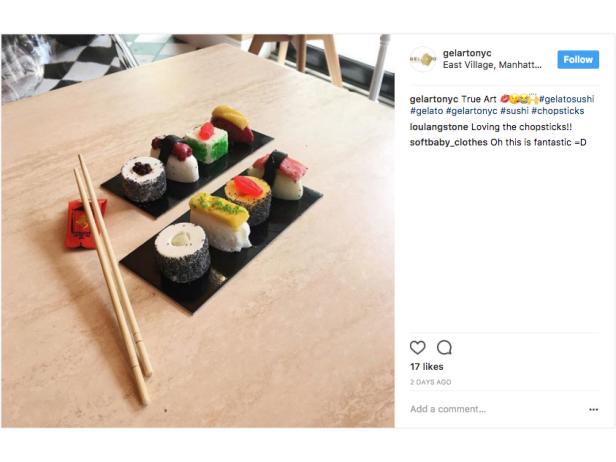 Nothing says summer whimsy like gelato in the shape of pieces of nigiri. ...