If the fireworks are sounding off and you're more concerned with where your next hot dog is coming from, then let's not kid ourselves. For a lot of us, some things are best celebrated by way of our stomachs. Since a red, white and blue burger wouldn't be nearly as cool, siphon your patriotism into tricolored 4th of July desserts, each a perfect ending to your celebratory cookout. There will be no denying — especially if you're the type to don a red, white and blue getup at the barbecue, which nation you're celebrating with these tricolored treats.
Lined with fresh cream cheese icing and studded with raspberries and blueberries, Ina Garten's classic Flag Cake (top right) is 4th of July party gold. With this step-by-step how-to, it's ultra-easy to make.
Showing some national pride sometimes just requires a bit of assembly. Food Network Magazine arranges mini tarts in flag form for its Fruit-Tart Flag, getting red from halved strawberries, blue from blueberries and all the white from homemade mascarpone cream.
Mash red velvet cupcakes into crumbs to create a crust for Food Network Magazine's Red Velvet-Blueberry Ice Cream Pie (top left), which comes with layers of vanilla ice cream, blueberry sorbet and whipped cream.
Spread homemade pastry cream over Food Network Magazine's Star-Studded Berry Tarts before giving each the patriotic treatment of blue and red berries and a dusting of powdered sugar.
Don't even think about slicing Food Network Magazine's Ice Cream Flag Cake (bottom left) without an audience. Each slice features a red, white and blue flag made of cake and ice cream.
With a sweet, fruity filling and a scoop of vanilla ice cream on top, Sandra Lee's Red, White and Blue Cherry Pies are true symbols of America. Make sure to serve yours fresh from the oven to let the hot play off the cold.
Loaded with berries, cream and angel food cake, this Red, White and Blueberry Trifle (bottom right) is an outdoor-buffet dream. Set it on your 4th of July table and let guests take scoops at their leisure.
More 4th of July recipes from friends and family:
The Heritage Cook: Firecracker Salad
Jeanette's Healthy Living: Brazilian Acai Breakfast Bowl
Weelicious: Magical Fruit Wands
Sweet Bake Life: Patriotic Moscato Gelatin Shots
Virtually Homemade: Traditional Potato Salad
Dishing With Divya: Red, White and Blue Fruit Salad
Feed Me Phoebe: Red, White and Blue Coconut Panna Cotta Cups
Domesticate Me: 12 Foolproof Recipes for the Fourth of July
Taste With The Eyes: Patriotic Grilled Chicken, Savory Blueberry Compote and Strawberry Arugula Salad
Napa Farmhouse 1885: Grilled Bruschetta with Pesto, Sauteed Spinach and Garlic Scapes
Red or Green: Popcorn with Jalapenos and Extra Virgin Olive Oil
Elephants and the Coconut Trees: Mini Cherry Blueberry Pies
Devour: Star Sweets for the 4th
Swing Eats: Corn Dogs (Gluten-Free)
Daily*Dishin: Dilly Potato Salad
FN Dish: 4th of July Treats
More posts from Allison Milam.
Similar Posts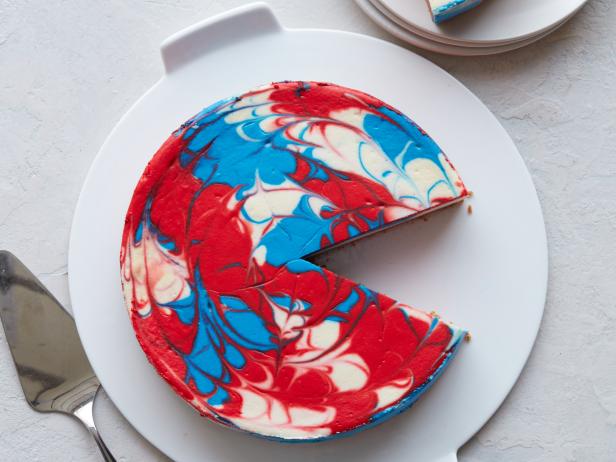 This week, our social feeds were inundated with red, white and blue....