Breakfast for dinner is a family favorite in my house, and I'm not just talking about plain ol' scrambled eggs or pancakes. Leftover roasted vegetables are the secret to a fancy-looking, but very easy to make, frittata. Last night's marinara sauce gets a makeover with red pepper flakes and a couple of strips of cooked bacon — put an egg on it, and you've got a riff on an Italian classic. When it comes to waffles, skip the fruit, and put a savory twist on them with cheese and leftover sauteed onions.
Here are five go-to recipes, plus a few more tried-and-true tips for getting a jump-start on your next meal.
Reality Check: Make your fridge and freezer an important part of your cooking routine. Check them in the morning to see what leftovers you have to help in your meal planning for dinner.
Good Things Come in Small Packages: Two slices of bacon may not seem worth saving, but guess again. Crumble them for a smoky boost to your side salad, or heat them up on a griddle for a spur-of-the-moment BLT. Rather than tossing uneaten food from the table, I take a second to think about how it can work as an ingredient in another recipe.
Mix It Up: Make ready-to-use bags with the dry ingredients for your favorite pancake and waffle recipes. Be sure to label them, and for easier reference, write the wet ingredients needed on the bag. Give the bags a shake before using them to mix up the dry ingredients. Below is my All-Purpose Baking Mix used to make Gruyere Cheese & Caramelized Onion Waffles. You can get more recipes using the mix here.
Jennie's All-Purpose Baking Mix
Excerpt from Homemade with Love: Simple Scratch Cooking from In Jennie's Kitchen (Running Press 2013)
Makes about 4 cups
3 3/4 cups all-purpose flour
1/4 cup granulated sugar
2 tablespoons baking powder
1 teaspoon baking soda
1 teaspoon fine sea salt
Add all of the ingredients to a large container. Cover, and shake well to combine. Store in a cool, dry place for up to 1 month. Shake before each use, to re-mix the ingredients.
Get the Recipes:
Roasted Vegetable Frittata (pictured above)
Prosciutto and Provolone Croissant Bread Pudding
Eggs in Purgatory (check out a step-by-step how-to)
Gruyere Cheese and Caramelized Onion Waffles
Plus, see how to make these savory breakfast buns, step by step.
More posts from Jennifer Perillo.
Similar Posts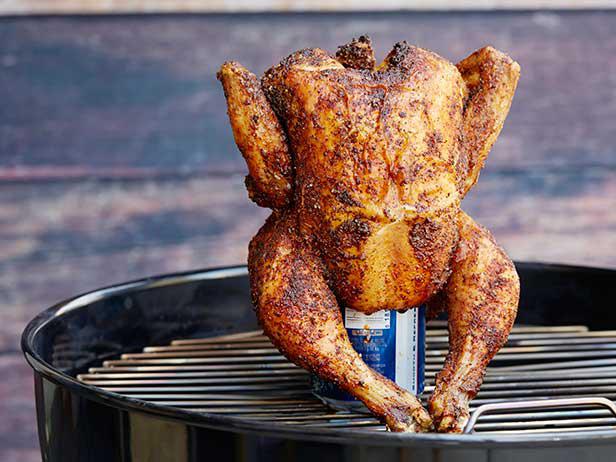 This clever grilling technique is easy enough to perfect even on your first try making it....