Whether you're vacationing in New England or elsewhere, summer is the time for an authentic, sea-soaked clambake on the beach. With the right grill setup and loads of salty seaweed, this seaside feast can be reproduced on just about any sandy shore — barbecue laws permitting, of course. Head down to the water's edge to collect the seaweed the old-fashioned way, or get it from your local fishmonger. From there, it's all about assembly. Here's how to build the quintessential clambake, layer by layer.
Set Up the Grill
Dig a shallow pit in the sand, line with large stones and then pile wood on top of the coals. Let the wood burn for 1 to 2 hours and rake off the ashes. Using cinderblocks in each corner for stability, lay a barbecue grate on top to make a table. While the stones are heating up, prepare herb butter.
Start Loading on the Layers
The success of a clambake hinges on the layering method. Begin by covering the grate with a thick layer of fresh, salty seaweed, which works to steam the food and shield it from direct flame. From there, add the ingredients in order of longest cook time, starting with potatoes. Cover with more essential seaweed.
Corn Is Next
Simply add a few ears of corn, husks and all, over the seaweed layer. Top with a thin layer of seaweed.
Here Comes Sausage
Add a layer of kielbasa and shroud with a thin layer of seaweed.
Add the Clams
Here's the moment we've all been waiting for. Mound the clams on top and cover it all with a thick layer of seaweed.
Cover and Cook
Cloak the entire bake with burlap or a tarp soaked in seawater. Cook until the clams open and the potatoes are tender, about 1 hour, and be sure to pour seawater over the top as needed.
Set Your Table
From here on out, it's all about setup. Lay out all the goods over a sun-splashed table and dig in.
Ready to throw your clambake? Get the full step-by-step how-to and recipe at FoodNetwork.com.
More posts from Allison Milam.
Similar Posts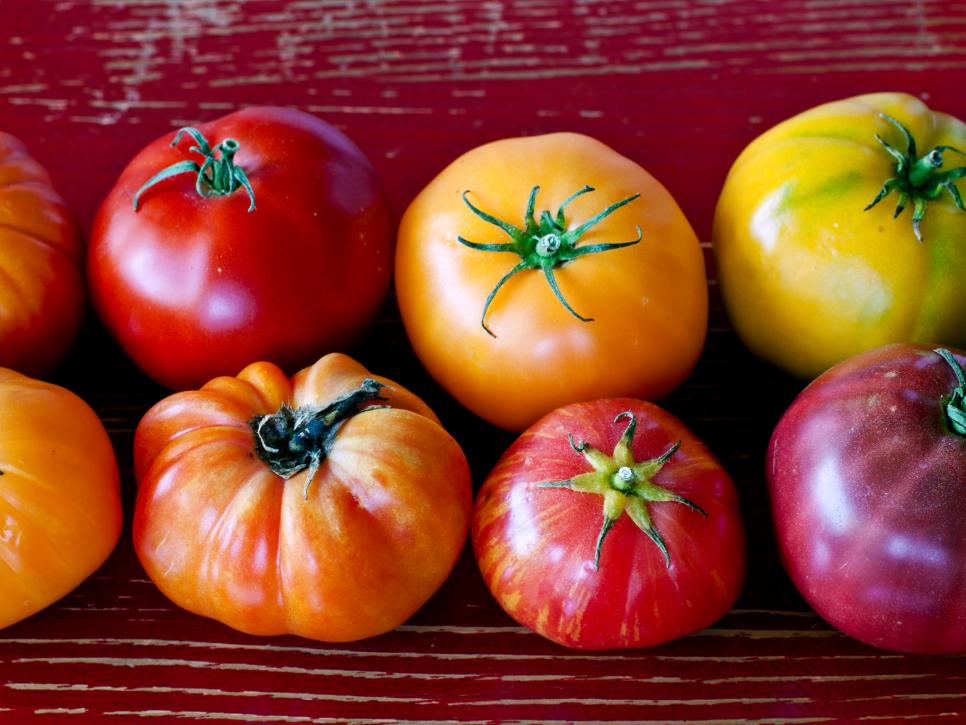 Maximize these 4 types of tomatoes while they're at the height of their season....