This month Food Network is airing the 20th season of Chopped. To mark this momentous occasion, FN Dish is giving viewers the chance to see what the show looked like in its very first taped episode. Over the years the set has been updated and the basket ingredients have definitely gotten much more varied, but what hasn't changed is the format of the show — a testament to its success.
In this episode, Aarón Sánchez, Alex Guarnaschelli and Geoffrey Zakarian judge the competitors. And as usual, Ted Allen is the host. In the first round, the chefs get chocolate, Asian pear, beef tenderloin and cucumber in their appetizer baskets, but what stumps everyone is the chocolate. Find out what the chefs make and who gets chopped first. Watch the entire episode below.
Visit Chopped headquarters to go inside the 20 seasons of the show and take The Judges of Chopped Quiz to find out how well you know the judging panel.
More posts from Joseph Erdos.
Similar Posts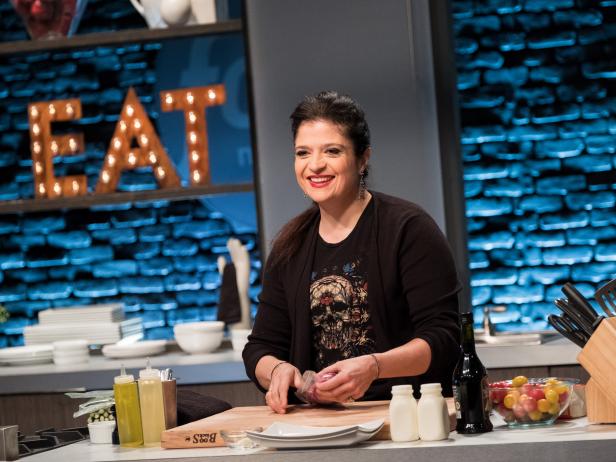 Get all the details on the upcoming premieres this weekend on Food Network....