There's no reason kids should have all the fun when it comes to slushies. They're simple to make and they do a nice job of cooling you off during the hottest months of the year, so what's not to love? While these options include alcohol, they can easily be made family-friendly with a bit of simple syrup or fruit juice. Either way, FN Dish is convinced that after a few sips of one of these guys, you'll be bidding farewell to punch and beer this summer.
Lime Ricky Float Margarita
Sweetened with agave nectar, this new take on the margarita is just sweet enough to enjoy in the sun. Made with frozen cherries, it's extra-icy without getting watered-down.

Coconut-Banana Colada
There's nothing better than an ice-cold pina colada to instantly transport you to the beach — or at least to the sandbox in the backyard. This version is made with bananas, making it extra smooth, and a hint of lime.

Frozen Watermelon Margaritas
The first sighting of watermelon at the grocery store or farmers market is always a sure sign that summer is underway, and this frozen treat makes use of the seasonal fruit by featuring it front and center. Combined with some lime juice and orange liqueur, it's a colorful way to welcome the warm months. Try replacing the tequila and orange liqueur with some strawberries and water for a non-alcoholic version.

Ginger Slushie with Vodka
If you're a fan of whiskey drinks in the winter (Manhattans and Irish Coffees to name a few), this is the drink for you this time of year. Added ginger takes over the spicy aspect of this cocktail, while lime and vodka keep it light. Replace the ginger liqueur with lemon-flavored water to make it family-friendly.

Frozen Lemon Mint Juleps
The addition of fresh spearmint leaves makes this drink unique, but regular mint will do just fine if that's all you've got on hand. To really pack in the flavor, let the mint and bourbon mixture get friendly in the fridge overnight.

Frozen Mojito
Mojitos are notorious for being refreshing summer drinks, but this recipe takes it up a notch by making them into slushies. And the bright green color might just make you feel like you're doing something good for your diet — maybe.

Bourbon Pops
They're not technically slushies, but we couldn't resist including them, because what makes it feel like summer more than an ice pop? With blueberry smash and a lemon julep layers, these pops pack all the summery flavor you'll need into one bite.

More posts from Ricky Smith.
Similar Posts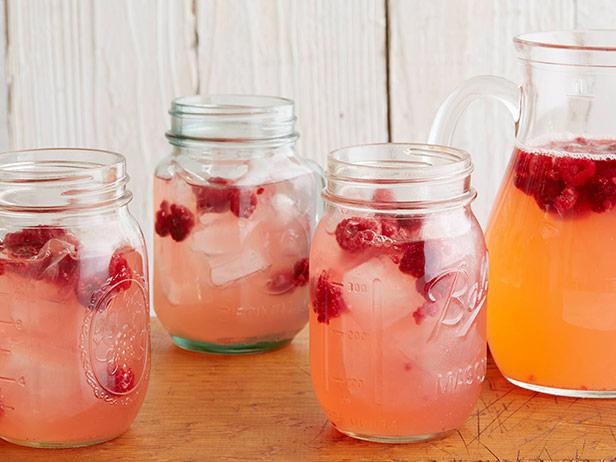 The classic recipe is great and all, but these next-level twists are where it's at....