After running Portu-Greek Cafe in Hudson, Fla., for eight years, husband-and-wife owners Jordan and Anne Lindiakos were losing at least $4,000 every month, so they looked to Robert Irvine for help in a last-ditch effort to save their combination Portuguese and Greek eatery. While what Robert deemed the restaurant's "very plain" decor and the largely microwaved menu were surely in need of an overhaul, the business' management style was largely to blame for its failure. "We don't make long-term decisions," Jordan admitted, speaking of himself, his wife and his children, who work at Portu-Greek Cafe. It was up to Robert and his Restaurant: Impossible team to not only transform the cuisine and decor at the restaurant, but also to improve Jordan's leadership ability and help the family work better together. Read on below to hear from Anne and Jordan, and find out how their business is faring today.
"At this time, we have at least doubled sales," Anne says, noting that Portu-Greek is "very busy." Jordan admits, "The decor is beyond everyone's wildest dreams, including ours."
Chris and Tony, Anne and Jordan's sons, "are doing a bang-up job," says their dad, who adds, "Tony has really taken the initiative to continue the new menu and improve the same based on the feedback."
In terms of the food, virtually all microwave use has stopped, and the kitchen continues to make Robert's version of lemon-chicken soup, Jordan notes. He says that the menu at Portu-Greek is now a mix of the items Robert created plus "most of our seafood items," but he adds that they're "keeping it to a one-page menu." The long wait times have been decreased to "approximately 15 minutes," according to Jordan. He says, "We are and have been taking reservations since the show, and that lends itself to a better flow of staff and service."
Speaking of Portu-Greek's leadership, Jordan admits: "I would like to say the kids are [in charge]; however, truth be told, I am still in charge." Anne says Jordan "is trying very hard to change." And she adds, "Only now does he talk to me about what is bothering him."
More from Restaurant Revisited:
Grace's Place Bagels and Deli (June 4)
Bama Q (May 28)
Cave Inn BBQ (May 21)
Bumbinos Italian Ristorante (April 30)
Bryant's Seafood World (April 23)
Urban Roots (April 9)
gratifi kitchen + bar (April 2)
Mama Della's N.Y. City Pizzeria (March 26)
Pasión Latin Fusion (March 19)
Tootie's Texas BBQ (March 12)
Mill Creek BBQ Restaurant (March 5)
Estrada's Restaurant (February 5)
Hillbillies Restaurant (January 29)
Spunky Monkey Bar and Grill (January 15)
Heather's Country Kitchen (January 1)
Goombazz Big City Eatzz (December 18)
LBI Pancake House (December 8)
Ship Bottom Volunteer Fire Company (December 8)
Mike La Susa's Italian Restaurant (December 4)
Seven (November 27)
Georgia Boy Cafe (November 20)
Coach Lamp Restaurant & Pub (November 13)
The Windsor 75 (November 6)
Ducky's Family Restaurant (October 30)
Mama Campisi's Restaurant (October 23)
Aponte's Pizzeria (August 25)
Benner Street (July 28)
Hurley's American Grille (July 21)
Kalico Kitchen (July 14)
Angelo's (June 23)
Pier West Restaurant (June 16)
Pinehurst Country Lodge (June 9)
More posts from Maria Russo.
Similar Posts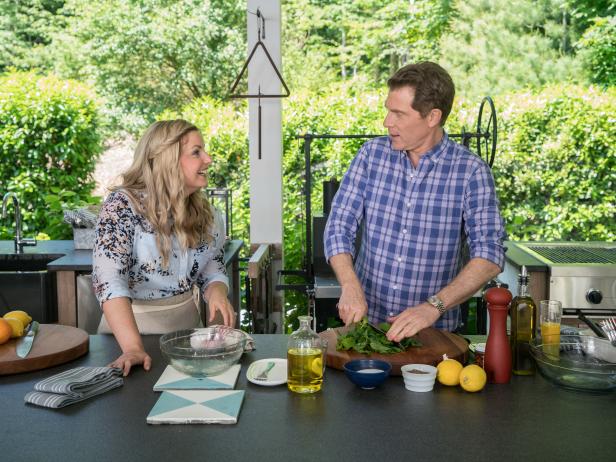 Get the latest details on the all-new series, The Bobby and Damaris Show....