"We just got ourselves in way over our heads," Grace Tutak said of her and her husband, Eddie, both owners of Grace's Place Bagels and Deli. The financial ambiguity of the restaurant and the significant debt they're facing had put a strain on their marriage, and they were in dire need of Robert Irvine's help. "Ed and Grace are both responsible for the failure of the restaurant," Robert admitted, and together with his Restaurant: Impossible team, he overhauled Grace's Place and attempted to repair Grace and Eddie's relationship in order to give their business a second chance at success. Read on below to hear from Grace and find out how her eatery is doing today.
Sales at Grace's Place have remained steady since the show, and Grace says that "the customers love the new decor."
Customers were sorry to see some of their beloved dishes had been taken off the menu, so the list of offerings now features some of its original items, plus plates that Robert created. Still being featured are the French Dip, Muffalatta Sub, Fresh-Cut Fries, Cinnamon Bun Sundae and the Minestrone Chicken Matzo Ball Soup, according to Grace.
About her own role at the restaurant, Grace says, "I have taken control and I am being calmer. I am looking forward to taking some culinary classes someday." She adds that her employees respect her more now, and that their relationship "is more professional." Grace notes that her partnership with Ed "still has its good days and bad, but [there is] definitely way less fighting."
More from Restaurant Revisited:
Bama Q (May 28)
Cave Inn BBQ (May 21)
Bumbinos Italian Ristorante (April 30)
Bryant's Seafood World (April 23)
Urban Roots (April 9)
gratifi kitchen + bar (April 2)
Mama Della's N.Y. City Pizzeria (March 26)
Pasión Latin Fusion (March 19)
Tootie's Texas BBQ (March 12)
Mill Creek BBQ Restaurant (March 5)
Estrada's Restaurant (February 5)
Hillbillies Restaurant (January 29)
Spunky Monkey Bar and Grill (January 15)
Heather's Country Kitchen (January 1)
Goombazz Big City Eatzz (December 18)
LBI Pancake House (December 8)
Ship Bottom Volunteer Fire Company (December 8)
Mike La Susa's Italian Restaurant (December 4)
Seven (November 27)
Georgia Boy Cafe (November 20)
Coach Lamp Restaurant & Pub (November 13)
The Windsor 75 (November 6)
Ducky's Family Restaurant (October 30)
Mama Campisi's Restaurant (October 23)
Aponte's Pizzeria (August 25)
Benner Street (July 28)
Hurley's American Grille (July 21)
Kalico Kitchen (July 14)
Angelo's (June 23)
Pier West Restaurant (June 16)
Pinehurst Country Lodge (June 9)
More posts from Maria Russo.
Similar Posts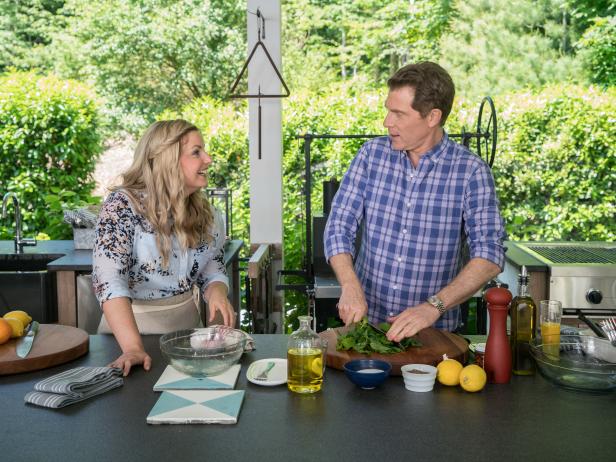 Get the latest details on the all-new series, The Bobby and Damaris Show....