These days, instead of taking coffee hot with cream and sugar, most take it with ice cubes. This week and beyond, stick a straw into refreshing, family-friendly summer sips that revitalize any day spent picnicking on the beach, lounging on the patio or eating in the backyard with the whole clan.
Stir together The Pioneer Woman's Perfect Homemade Lemonade, which achieves a perfect sweet-and-sour bliss point that you can get only from fresh lemon juice and homemade simple syrup. For a fruitier take, add a bag of frozen raspberries and stir. Pour either in a pitcher and you'll be one step closer to having the most-popular lemonade stand on the block.
Instead of chugging from the soda fountain, make your own sparkling drink at home. Fix Bobby's Raspberry Ginger Ale by blending chopped fresh ginger, sugar, ice-cold club soda and ripe, juicy raspberries.
When nothing else will do, a glass of home-brewed iced tea is your only choice. Make a pitcher of refreshing Sun Tea with the help of this step-by-step guide, or go for Chai Iced Tea — no store-bought chai mix involved – for a spicy yet creamy edge.
The summer's most refreshing drinks don't need to be cloyingly sweet, especially for the kids. Food Network Kitchen developed a series of healthy flavored-water blends, ranging from Watermelon-Mint Water to Orange-Fennel Water, to revitalize each cup of H2O.
Get more refreshing summer drink recipes from friends and family:
Feed Me Phoebe: Healthy Peanut Butter Banana Smoothie with Cacao Nibs
Poet in the Pantry: Strawberry Lemonade (Sweetened with Pure Maple Syrup)
Dishin & Dishes: Summertime Basil Lemonade
Jeanette's Healthy Living: Frozen Mango Lemonade Mocktail
Dishing With Divya: Thandai
Virtually Homemade: Strawberry Soda with Lime
The Lemon Bowl: Banana Licuado (Mexican Smoothie)
Weelicious: Mermaid Deep Sea Punch
Elephants and the Coconut Trees: Mango Lassi
Cooking With Elise: Black Cherry Sweet Tea
Devour: 5 Booze-Free Picnic Sips
Taste With The Eyes: Roasted Barley-Corn Tea
Domesticate Me: Vegan "Orange Julius" Smoothie
Daily*Dishin: Sweet Balsamic Spritzers
FN Dish: Refreshing Summer Drinks for the Whole Family
More posts from Allison Milam.
Similar Posts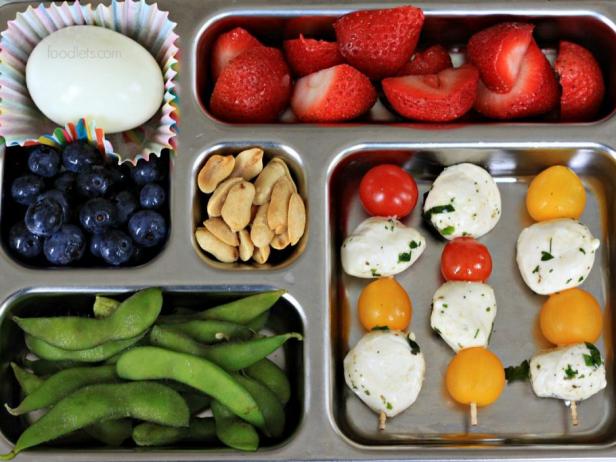 One mom shares her go-to trick for less-hectic weekday mornings....