With summer in full force and grilling season officially underway, The Kitchen co-hosts dedicated an entire hour on this morning's all-new episode to perhaps the ultimate grill-friendly meal: burgers. Family-friendly and endlessly versatile, hamburgers can feed a crowd and shine both in their simplest form and when dressed up with nontraditional toppings. Katie and Marcela offered a few of their takes on classic between-the-bun creations with Shrimp Burgers with Old Bay Mayo and Grilled Chicken Burgers with Pasilla Aioli, respectively, while Geoffrey, Katie and Sunny made next-level ketchups: Guachup, Spiced Peach Ketchup and Sunny's Homemade Ketchup.
FN Dish wants to know: When it comes to firing up the grill and searing your ultimate burger, what do you reach for? Is your favorite patty one made of chicken or fish instead of beef, or do you prepare no-meat burgers? Are you a cheese purist and prefer cheddar or American, or do you reach for tangy goat or blue cheeses? Toppings: salty like bacon, or sweet like caramelized onions?
Vote in the poll below to tell FN Dish how you take your best burger (select all that apply).
Visit Food Network's Grilling Central for more burger inspiration.
More posts from Maria Russo.
Similar Posts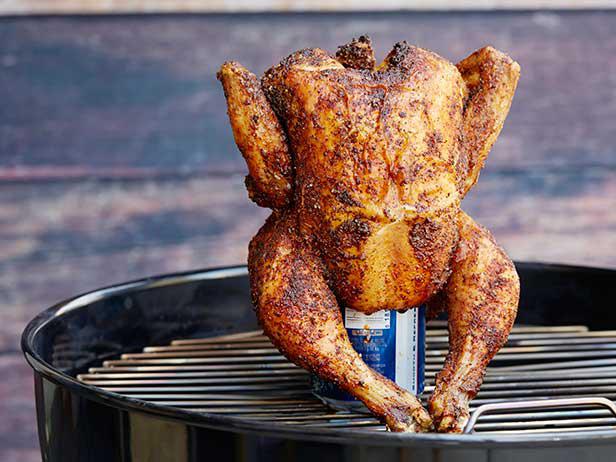 This clever grilling technique is easy enough to perfect even on your first try making it....