by Camille Styles (photos by Nicole Mlakar)
Summer's in the air! And for many of us, that means the kids are home to stay. If you're in the market for outdoor, kid-friendly activities that don't require a car ride, look no further than your own front yard. Setting up a lemonade stand is a creative way to keep little ones entertained during the dog days of summer, and provides a perfect way to educate them on the basics of cooking, team -work and handling money. These quick and easy tips will show you how to make your lemonade stand the talk of the neighborhood this year.
Building the lemonade stand structure can be just as much fun as actually running the shop. By simply using a large cardboard box, a shoe rack or small bookshelf, inexpensive fabric and lots of duct tape, you can create a sturdy design that's perfectly kid-sized, and easy to pack away and reuse. Then add fun details like signs that read "Lemonade for Sale" and a large menu that the kids can help create.
It's no surprise that the star of this menu is a large dispenser filled with classic lemonade, but for another thirst-quenching option, set out a second drink dispenser, filled to the brim with a sweeter, more seasonal blueberry lemonade. Customers will be thrilled to have different options to choose from, and kids will be able to fill cups easily when heavy pitchers are left out of the equation.
For food items that the kids can help prepare and sell, stick to classic chocolate chip cookies and fun candy kekabs. Arrange all the treats neatly on acrylic or melamine trays, and display neatly on the shelves of your lemonade stand for easy access. Then watch as the snacks fly off the shelves. Don't forget festive paper straws and plenty of napkins!
Task your kids with projects that will give your lemonade stand a personal, handmade touch. Paper cups are instantly transformed into works of art when kids are able to hand-paint them in advance, and the candy kebabs serve as little culinary creations when they're skewered one by one.
Last but certainly not least, help your young entrepreneurs keep their finances in order by supplying them with a piggy bank or lockable box where they can store their earnings. They'll be thrilled to count it all at the end of the day!
Make Bobby's Blueberry Lemonade
More posts from Guest Blogger.
Similar Posts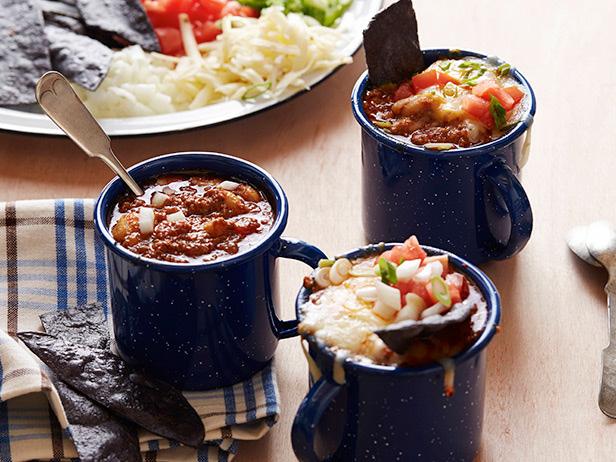 When March Madness means you can't pull yourself away from the screen, these dishes easily travel to the couch with you....