While you might think that summer barbecues mean saying goodbye to your intentions to go meatless, thanks to their offerings of rich, juicy beef and grilled chicken, think again. Burgers don't always have to be made of meat – in fact, vegetarian fillings like lentils and corn can make delicious patties that are simply bursting with flavor.
Food Network Kitchen skips the patty making with a Grilled Portobello Burger with Onion Jam (pictured above). The mushrooms infuse an earthy flavor and chewy texture into the dish, and are steeped in a delicious marinade of olive oil, garlic, balsamic vinegar and thyme, while the horseradish-and-yogurt cream adds a touch of creaminess on top. However, the real star is the onion jam – wine, honey and red wine vinegar combine with the saltiness of red onions to offset the spicy horseradish and add a combination of tastes to the dish.
Get the recipe: Grilled Portobello Burger with Onion Jam
Meatless Monday, an international movement, encourages people everywhere to cut meat one day a week for personal and planetary health. Browse more Meatless Monday recipes.
More posts from Nikhita Mahtani.
Similar Posts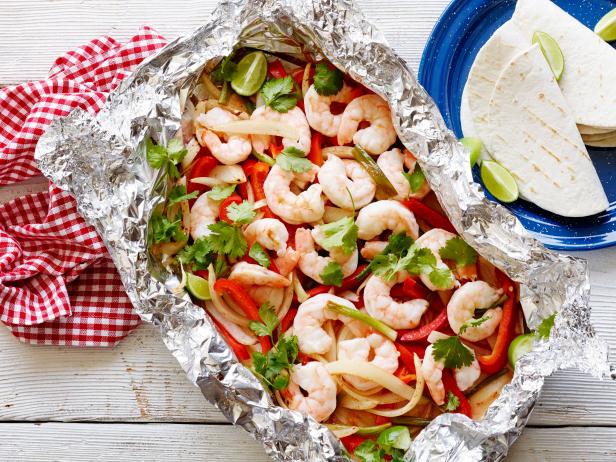 If you're looking to take advantage of the longer, sun-filled days of summer, try taking your weeknight dinners outdoors to the grill. Add foil pack...