Rigatoni, Burrata, mozarella — as much fun as Italian food is to cook, it's even more fun to say, and Giada De Laurentiis would agree. In true Giada fashion, she's even added a section on pasta pronunciation at her first restaurant, Giada, in Las Vegas. Click play on the video below to hear a few more terms from Giada herself, as well as recipes for each.

1. Al Dente: This is pasta with a little bit of rawness in the center, perfect for absorbing sauce, like in this Penne with Sun-Dried Tomato Pesto recipe.

2. Antipasto: In Italy, "antipasto" refers to a whole table full of appetizers. Start with this Italian Antipasto Salad recipe.

3. Biscotti: This is a twice-baked cookie that you need to dip into coffee or tea to soften. One of Giada's best variations is this Chocolate Citrus Biscotti recipe.

4. Calzone: The literal translation for this folded-over pizza is "long sock", which is what this dish looks like. Try this Three-Cheese and Artichokes Calzones recipe for a unique blend of flavors.

5. Frittata: A fried eggy dish, a frittata is an Italian version of scrambled eggs for breakfast. For a soft and rich option, try this Frittata with Asparagus, Tomato, and Fontina recipe.

6. Risotto: A creamy rice-based dish, risotto can be made with a variety of ingredients. In this Risotto with Bacon and Kale recipe, lemon juice and chicken stock amp up the flavor in the rice.

7. Mascarpone: One of Giada's favorite cheeses, mascarpone is similar to cream cheese and can be used in sweet and savory dishes alike. In this Banana Muffins with Mascarpone Cream Frosting recipe, classic buttercream is replaced with a cheesy topping instead.

8. Tiramisu: Literally meaning "pull-me-up", tiramisu is a perfect ending to an ideal Italian meal. It contains cookies, espresso and cream, and in this Lemon Hazelnut Tiramisu recipe, nuts add a crunch to the dessert.

More posts from Nikhita Mahtani.
Similar Posts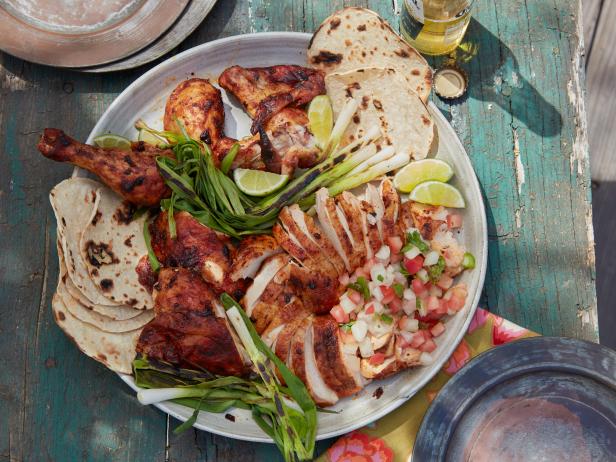 A little preparation means you can enjoy cookouts as much as your guests....