Sandwiches are never boring when you think beyond the bun. Dieters have been swapping slices for lettuce leaves for years, but even carb embracers need a little break from white or wheat. Witness the enduring ramen burger craze, doughnut breakfast sandwiches from a certain New England-based chain and the amazing "fryders" I discovered earlier this year at a food truck.
Food Network Kitchen created these 10 easy-to-make-at-home reinventions to save us from our summer sandwich slump. Some are more virtuous than others, but all of them are over-the-top delicious.
Hash Bagel
Start the day off right. Mix prepared horseradish into cream cheese and spread over a hash brown patty. Top with your favorite smoked fish, thinly sliced scallions and another hash brown patty.
Collard Reuben
Steam lightly salted collard leaves until just shy of tender, then lay them out in an overlapping circle. Wrap around corned beef, sauerkraut and Swiss cheese, and serve with Russian dressing for dipping.
Waffle Tuna Melt
Layer tuna salad and cheddar cheese between two of your favorite savory waffles, then press in a skillet or panini press. (You might be familiar with our waffle obsession.)
Pizza Parm
Transform Italian leftovers: Layer a breaded chicken cutlet on top of a slice of Sicilian pizza, then top with tomato sauce and another (upside-down) slice of pizza. Press in a skillet or panini press.
Check out the full gallery of awesome non-bread sandwiches.
More posts from Sara Levine.
Similar Posts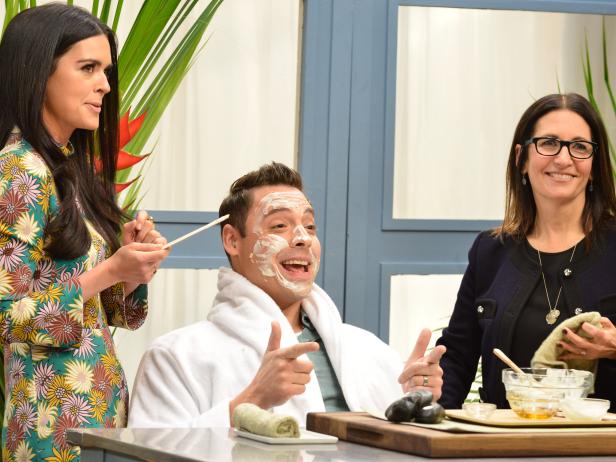 You don't have to travel somewhere exotic to make the most of your time off....