Some would say that we should never, ever tinker with the trinity of lettuce, tomato and onion. And if we had only one burger per year, maybe that would work. But since we're at the very beginning of summer (we can say "summer" now, right?), we have more than enough time to expand our burger repertoire. This week, FN Dish runs down the line of burger combinations and updates we might not have previously considered.
1. Walk the Plank: Cedar planking isn't just for salmon. Bobby grills Cedar-Planked Burgers (pictured above) for a complex smokiness. If you ask him, it'll be the first thing you taste.
2. Make DIY Ketchup: Before you squeeze it out of a bottle, take a step back. With a little simmer action, your very own homemade ketchup is just a stove pot away. For a blend perfectly tailored to the burger, Guy's Killer Inside-Out Burger with Worcestershire-Tomato Ketchup is spiked with fresh garlic, dill and even a little mustard seed.
3. Take Them East. Far East: Next time you're grilling up a few burgers, reach for Chinese barbecue in a bottle, hoisin sauce. During the burgers last few moments on the grill, simply brush it on for Hoisin Burgers. Even if ketchup and mustard are part of your typical regime, this cucumber-topped twist is sweet, salty and just begging for a swipe of Sriracha mayo.
4. Treat It Like a Dog: We're accustomed to a good chili dog, but how about loading up a cheeseburger? Use leftover chili for a double dose of beef in the form of Loaded Chili Cheeseburgers.
5. Top It Like Pizza: You may be used to topping your burger with cheese, but topping it with cured meat like Genoa salami makes for a nice salty kick. Food Network Magazine's Italian Burgers are themed in the most refined sense, coming with balsamic-tossed arugula, mushrooms and fresh ricotta cheese.
More burger recipes from friends and family:
Dishin & Dishes: Grill Basket Stuffed Slider Burgers
Weelicious: Mexican Chicken Sliders
Devour: 5 Sizzling Burgers
Virtually Homemade: Grilled Greek Turkey Burger
Napa Farmhouse 1885: Green Chile and Bacon Burgers
Red or Green: Grilled Marinated Eggplant Burgers (Spicy)
The Heritage Cook: Juicy Turkey Burgers for Every Cookout
Taste With The Eyes: Chicken Burger Caesar Club Sandwich
Cooking With Elise: Super Smashed Burgers
Domesticate Me: Bacon and Smoked Cheddar Cheeseburger Sliders with Jalapeno Relish
Swing Eats: Shrimp Burgers with Sriracha Aioli on Bibb Lettuce
Daily*Dishin: Jalapeno Feta Bison Burgers
FN Dish: 5 Ways to Bring on the Burgers
More posts from Allison Milam.
Similar Posts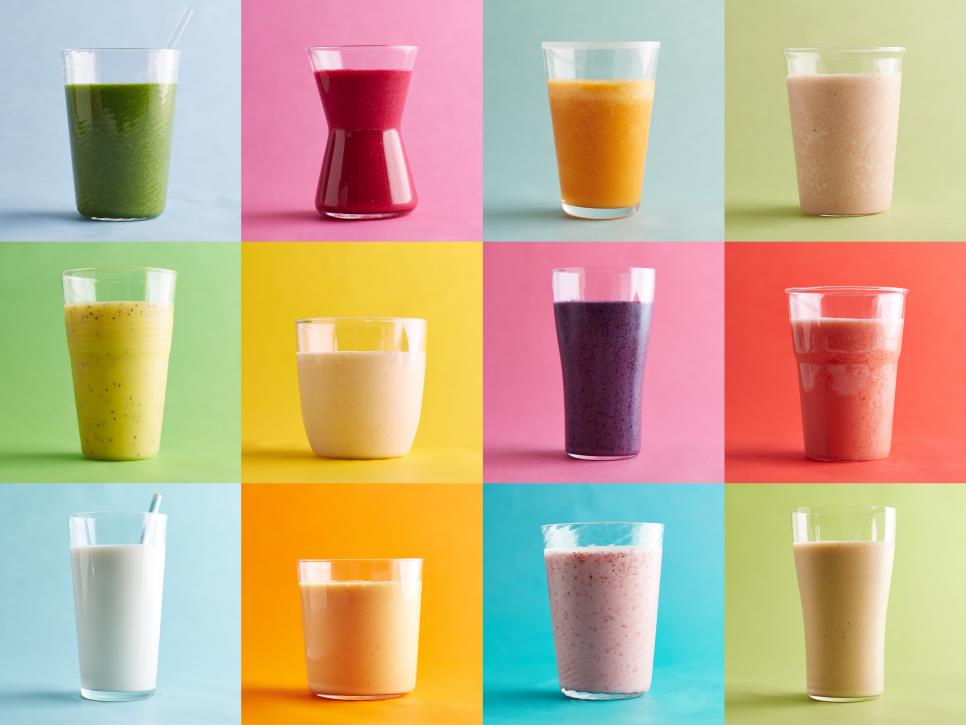 The possibilities are endless – think beyond fruit and throw in greens, oats, nuts, avocado – so you'll never get stuck in a rut. ...