Love 'em or leave 'em — that's how I used to view leftovers. Aside from pasta heated in a skillet, or pizza, leftovers never left me feeling excited about eating.
That all changed once I took them a step further, beyond the reheat-and-eat approach. I cooked more white rice than expected one night, and discovered a few days later that cold, cooked rice is the best kind to use for making a tastier homemade version of Chinese takeout.
Being a busy mom of two has also helped me learn how to love my leftovers. I'm not big on meal planning, which surprises most people, given how my dinners always seem to look rather involved. Some of it's smoke and mirrors — cloth napkins, real dinnerware, and even a few lit candles make things look so pretty and palatable (don't forget that we taste with our eyes first).
There are days when I have a set idea of what I'm going to cook, but mostly I keep a mental note of what leftovers are piling up in the fridge. The wheels are constantly turning, thinking about what I can do to breathe new life into them and stretch them to feed our family of three. Just a few leftover meatballs could turn dinner into the Hunger Games. Mash them up into some marinara sauce, though, and you've got a quick, easy shortcut version of Bolognese to toss with pasta for a more filling meal.

Today I'm sharing some inspiration for one of summer's beloved ingredients — corn. Here are some ideas of what to do with those extra ears left from your summer kickoff celebrations.
Get the Recipes:
Corn and Black Bean Quesadillas

Corn and Jalapeno Griddle Cakes

Corn, Roasted Red Pepper and Cilantro Salad
More posts from Jennifer Perillo.
Similar Posts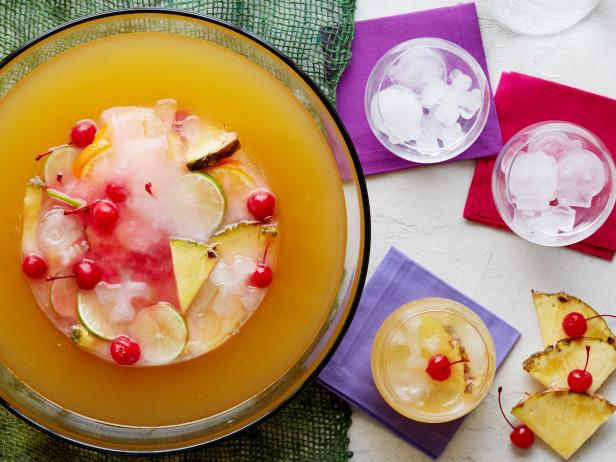 From formal events to backyard barbecues, punch is a party favorite for the ages....