These quick and easy treats use a few store-bought ingredients to save you time in the kitchen. From frozen pie crusts to instant pudding and more helpful shortcuts, supermarket staples mean you can have a gourmet dessert any night of the week.
1. Quick Chocolate Banana Cream Pie
Rachael uses a frozen pie shell and instant pudding to get this easy dessert together in just 22 minutes. Line the pie shell with a layer of chocolate pudding then a layer of sliced bananas. Top with another layer of pudding and remaining bananas. Cover the top with a giant swirl of whipped cream from a spray can and sprinkle with chocolate shavings.
2. Lemon Cream Squares
Sandra makes a quick base layer for these bars by using store-bought lemon cake mix. Then she tops it with a cream cheese mixture that uses lemon gelatin to cut down on time even further. The result is a beautifully layered and creamy bar that's ready with just 20 minutes' prep time.
3. Quickie Coconut Cupcakes
Rachael saves time with store-bought cake mix (or suggests going to your favorite bakery and asking for undecorated vanilla and chocolate cupcakes) so that all you have to do is whip up some icing and put out the toppings for these quick cupcakes. Kids can help decorate the cupcakes with colorful jimmies or nonpareils, mini white and dark chocolate chips, or cereals such as Corn Pops and fruit rings.
More posts from Cameron Curtis.
Similar Posts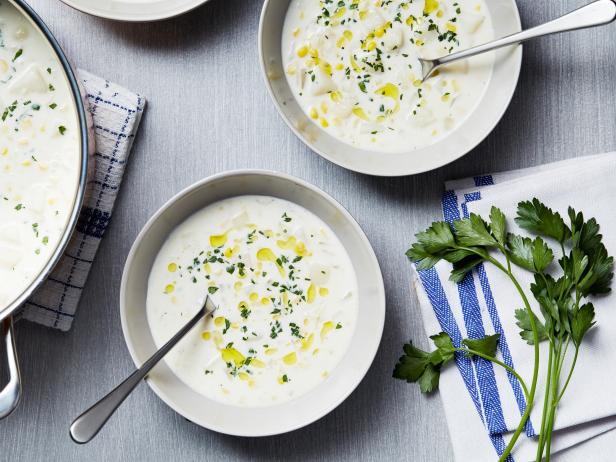 Get your fill of this exceptional summer grain while the peak season lasts....