Before Mom even rolls out of bed on Mother's Day, show her you care with a cheery breakfast-in-bed spread. With this easy option, the egg whippers, pancake flippers and table setters in your life — aka the kids — can lend a hand without waking Mom.
If Mom has so much grace she can balance a plate of pancakes with maple syrup in bed, you should undoubtedly flip some of Trisha Yearwood's blueberry pancakes. Whether from a box or made totally from scratch, a short stack is sure to start Mom's day off right. Or, let the kids dip thick slices of brioche or challah in a sweet egg mixture for the Perfect French Toast.
For a real show stopping treat, Ree Drummond's cinnamon rolls are a labor of love. Though baking the rolls is likely a big-kid task, your littlest ones can help drizzle maple icing over the rolls fresh from the oven before handing 'em over to Mom.
Let the kids help handle the store-bought pie crust and mix the filling for Giada's Breakfast Tart with Pancetta and Green Onions. Giada thinks of it as an omelet on hot buttered toast — only better.
Balance Mom's in-bed menu with Ina's Fruit Salad with Limoncello. It marries an everyday fruit plate of berries and banana slices with a dose of elegance.
After you adult members of Mom's family pour her a Lazy Sunday Mimosa, it'll be clearer than ever that the day's all about her.
For more Mother's Day inspiration, check out FoodNetwork.com.
More posts from Allison Milam.
Similar Posts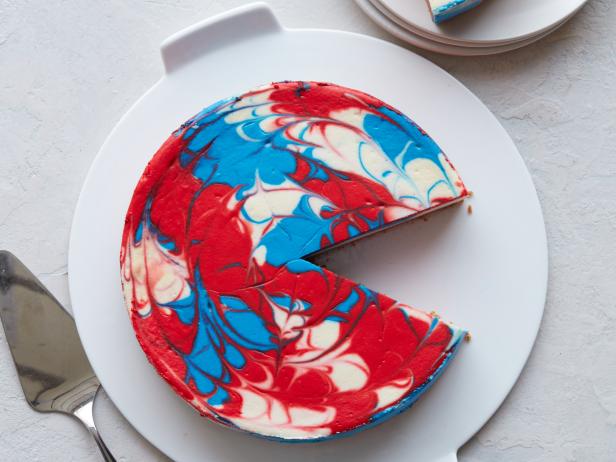 This week, our social feeds were inundated with red, white and blue....