Before Robert Irvine got to work on the failing Big Jim's Bama Q in Hammondville, Ala., he talked with Big Jim himself, who, while no longer the owner of the restaurant, was able to tell Robert stories of a once-successful venture at the barbecue-focused eatery, ultimately proving that the business could be profitable. The new owner of Big Jim's, Daniel Millican, had failed to make the business his own, leaving nearly all of the original leader's menu, decor and practices in place. With time, Daniel had become disconnected from the restaurant after spending much of his time away at his other business, a sawmill, and Robert questioned whether Daniel wanted to be involved going forward. It took Robert and his Restaurant: Impossible team two days and $10,000 to inspire Daniel, overhaul the mismatched design, establish new processes for tuning out authentic barbecue and, in perhaps the most-dramatic update, change the name of the business to simply Bama Q. Read on below to hear from Daniel and his sister-in-law, Carolyn, the former assistant manager of the restaurant, in an exclusive interview and find out how his business is faring today.
Bama Q is earning almost $1,000 more per week than before its Impossible transformation, and Carolyn notes: "Everyone loves the inside of the restaurant. A lot of people are responding to the floors, the tables, the chicken wire. … It feels much more open and welcoming."
While Robert noticed that food might have a tendency to get cold in the old space, Daniel confirms that since the renovation, "I've not heard any complaints about food coming out cold anymore. The food is coming out very quickly."
Daniel says he's now invested in Bama Q, explaining, "After Robert left, it felt like a good revival. I've got passion in it; I'm determined to make it work." Carolyn agrees and notices the difference. "Daniel is dealing with things better as a boss," she says. "He realizes he has to take a stand about the business." She adds, "The time he's spent in the restaurant is a better quality."
As for her role at the restaurant, Carolyn says, "I'm not back in there working — still figuring out if I'll jump in with both feet."
More from Restaurant Revisited:
Cave Inn BBQ (May 21)
Bumbinos Italian Ristorante (April 30)
Bryant's Seafood World (April 23)
Urban Roots (April 9)
gratifi kitchen + bar (April 2)
Mama Della's N.Y. City Pizzeria (March 26)
Pasión Latin Fusion (March 19)
Tootie's Texas BBQ (March 12)
Mill Creek BBQ Restaurant (March 5)
Estrada's Restaurant (February 5)
Hillbillies Restaurant (January 29)
Spunky Monkey Bar and Grill (January 15)
Heather's Country Kitchen (January 1)
Goombazz Big City Eatzz (December 18)
LBI Pancake House (December 8)
Ship Bottom Volunteer Fire Company (December 8)
Mike La Susa's Italian Restaurant (December 4)
Seven (November 27)
Georgia Boy Cafe (November 20)
Coach Lamp Restaurant & Pub (November 13)
The Windsor 75 (November 6)
Ducky's Family Restaurant (October 30)
Mama Campisi's Restaurant (October 23)
Aponte's Pizzeria (August 25)
Benner Street (July 28)
Hurley's American Grille (July 21)
Kalico Kitchen (July 14)
Angelo's (June 23)
Pier West Restaurant (June 16)
Pinehurst Country Lodge (June 9)
More posts from Maria Russo.
Similar Posts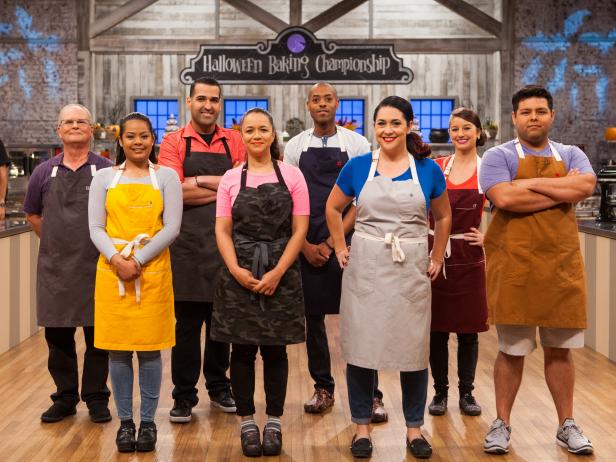 Get the details on the all-new season of Halloween Baking Championship, premiering on Sunday, Sept. 25 at 9|8c....