In anticipation of Mother's Day, we asked staffers in Food Network Kitchen to share favorite recipes from their mothers (and grandmothers, too). Their personal picks ranged from classic Chocolate Pudding and creamy Cheesecake to bright Vietnamese Chicken Salad and hearty Pasta e Fagioli, all of which prompted us to clean our plates and politely ask for more during tastings in the test kitchen. One thing's for sure: These moms raised some amazing cooks. Share one of their recipes with your mom this Mother's Day, or get inspired by the staffers' stories and treat her to a favorite dish from your own childhood.
Mom's Chocolate Pudding
This pudding, made with a mix of cocoa powder and semisweet chocolate, was a favorite childhood treat of Food Network test kitchen manager Claudia Sidoti, who says the dessert "makes me remember my mom and all the fun and nostalgia of my childhood in the 1960s and '70s."
Vietnamese Chicken Salad (Goi Ga)
The secret to this flavorful chicken salad with cabbage, says Food Network Kitchen food stylist Susan Vu, is her mother's nuoc cham (dipping sauce): She would make a thick simple syrup before adding aromatics and fish sauce.
Pasta e Fagioli
A mix of pasta shapes plus white beans, tomato paste and pecorino cheese make up this comforting pasta e fagioli. The recipe also calls for salt pork, which Food Network Kitchen food stylist Vince Camillo remembers his mother using in place of the traditional Italian pancetta.
Mom's Cheesecake
The secret to this cheesecake, says Food Network Kitchen executive chef Robert Bleifer, is his mother's use of whipped cream cheese in place of the conventional variety, which she used in defiance of the package instructions.
Check out all of the Food Network Kitchen staffers' family recipes and many more ideas for Mother's Day.
More posts from Sara Levine.
Similar Posts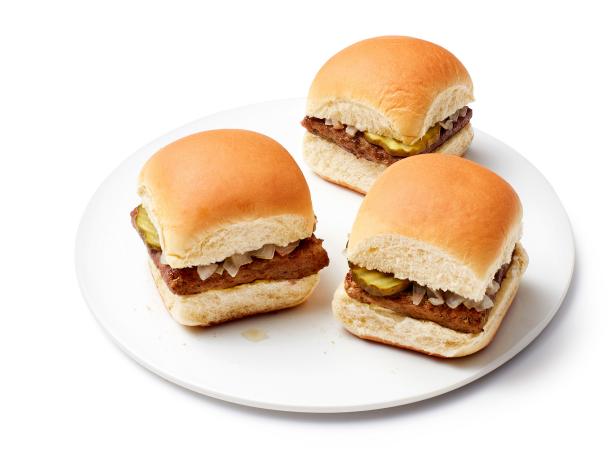 Food Network Magazine asked the test kitchen to re-create some of Americas most beloved burgers, so you can have a taste of your favorite anytime, any...