If April showers bring May flowers, what do Mayflowers bring?
Yes, Mayflowers do bring pilgrims, as this grade school riddle so memorably illustrates, but May flowers bring joy — the kind of joy that inspired me to break out my brushes so that I could paint and capture what I saw on … cookies!
Not only is it easy and fun to celebrate spring with these hand-painted watercolor flower cookies, but you can do your pretty decorating without the use of artificial dyes and additives. Herbs, fruit juice and plant dyes all can be used as food coloring, and companies like India Tree even make premade versions available for purchase. What other natural food colorings can you come up with?
You will need:
• Premade fondant, or make your own
• Any kind of flat, sturdy cookie. I used sugar cookies. Here's a good recipe from Alton Brown.
• 1/2 cup store-bought or homemade buttercream frosting, to attach the fondant to the cookies
• Food colorings (see below)
• Water for diluting
• Powdered sugar, for rolling out fondant
• Cookie cutters
• Rolling pin
• Watercolor paintbrushes
Roll out the fondant onto a smooth, flat surface dusted with confectioners' sugar, then cut it into circles with a cookie cutter. You can either paint the circles first or attach them to the cookies with a little buttercream and then paint them.
I used herbs, fruit juice and natural food colorings whenever possible. Crushed frozen blueberries mixed with a little water made a very pretty lavender color. I used McCormick's black and Wilton's leaf green food colorings because I couldn't find a natural version of those colors that I liked.
Watercolor brushes purchased from a craft store were dedicated to only food use. Here you can see how I mixed ground turmeric with water to make a yellow dye. Because it was diluted, the turmeric didn't affect the flavor of the cookie at all.
It's super easy to make the flower shapes, even if you aren't an experienced painter. The yellow and red flowers are basically just splotches made with a medium (size #8) brush, with a small dot in the middle. For the lavender flowers, I made smaller splotches in groups of three with the tip of the brush, then painted on the stems with the small (size #1) brush shown in the photo above.
Jackie Alpers is an award-winning food photographer and the author of Sprinkles!: Recipes and Ideas for Rainbowlicious Desserts (Quirk Books 2013).
More posts from Jackie Alpers.
Similar Posts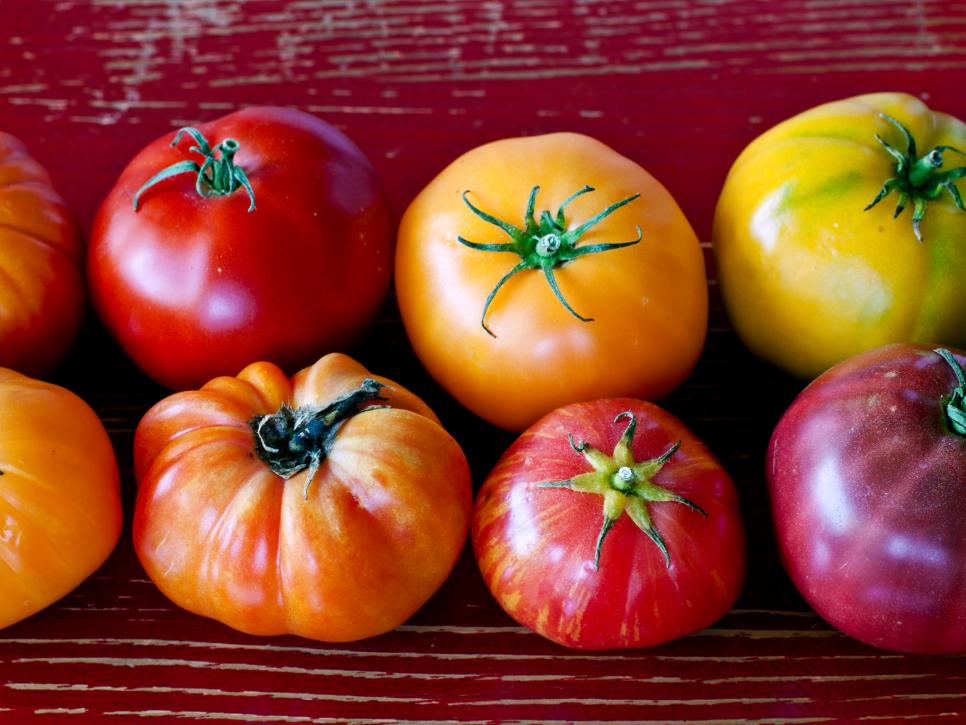 Maximize these 4 types of tomatoes while they're at the height of their season....