Before you run in the opposite direction, we aren't suggesting you eat a salad as your meal and call it a day. In fact, these green salads are sideshows for a reason. In between bites of something more substantial, they work as a nice recess, countering the heartier notes of your main dish with exciting freshness.
Fetch your salad tongs and the biggest bowl you can get your hands on. These recipes — and the homemade salad dressings that adorn them — stray far from the salad bar.
It may be a Simple Green Salad, but Food Network Magazine relies on uncomplicated ingredients that shine. All you need is a crunchy heart of romaine and Bibb lettuce along with a drizzle of lemon-mustard vinaigrette and a scattering of fresh chives.
Kale can be pretty tough, but Aarti shows how working the hearty green with your hands is all it takes to break down its tough fibers. For her Massaged Kale Salad, she adds toasted pepitas and juicy diced mango.
Whisk together strawberry jam, balsamic vinegar and olive oil for the easy, fruity dressing in this Green Salad with Strawberry Balsamic Vinaigrette. The tangy dressing pulls out the sweetness of the sliced strawberries strewn throughout.
What makes a spinach salad "perfect," you ask? Ree's Perfect Spinach Salad includes crispy bacon and hard-boiled eggs as well as sauteed mushrooms and onions. Think of it as the perfect accompaniment to your family's next steak dinner.
Ree's Easy Greek Salad recipe re-creates this restaurant menu staple with all the fixins, plus a classic red wine vinaigrette. Toss it in a big bowl and pair with nearly any meal, whether it's pizza or grilling night.
This showstopping Watercress, Avocado and Orange Salad by Food Network Magazine (pictured above) is so elegant and versatile, it could work for a dinner party, homemade brunch or even a party in the backyard. Juicy orange, velvety avocado and crunchy toasted hazelnuts make it a salad to remember.
Get more side salad recipes from friends and family:
The Lemon Bowl: Caribbean Salad with Bananas and Red Onions
Jeanette's Healthy Living: Power Berry Avocado Almond Chia Seed Salad
Weelicious: DIY Salad Buffet
Dishin & Dishes: Asian Chicken Lettuce Wraps with Two Dipping Sauces
Taste With The Eyes: Scallop, Micro Lettuce, Farro and Lemon Basil Sauce
Napa Farmhouse 1885: Salad Greens with Balsamic Mushrooms and Roasted Asparagus
Red or Green: Green Salad with Grilled Salmon, Avocado and Tortilla Chips
The Sensitive Epicure: Strawberry Spring Salad with Cilantro Flowers
Virtually Homemade: Thai Beef Salad
Domesticate Me: Vegetable Fajita Salad with Chipotle Vinaigrette
FN Dish: Get Your Leafy Greens
More posts from Allison Milam.
Similar Posts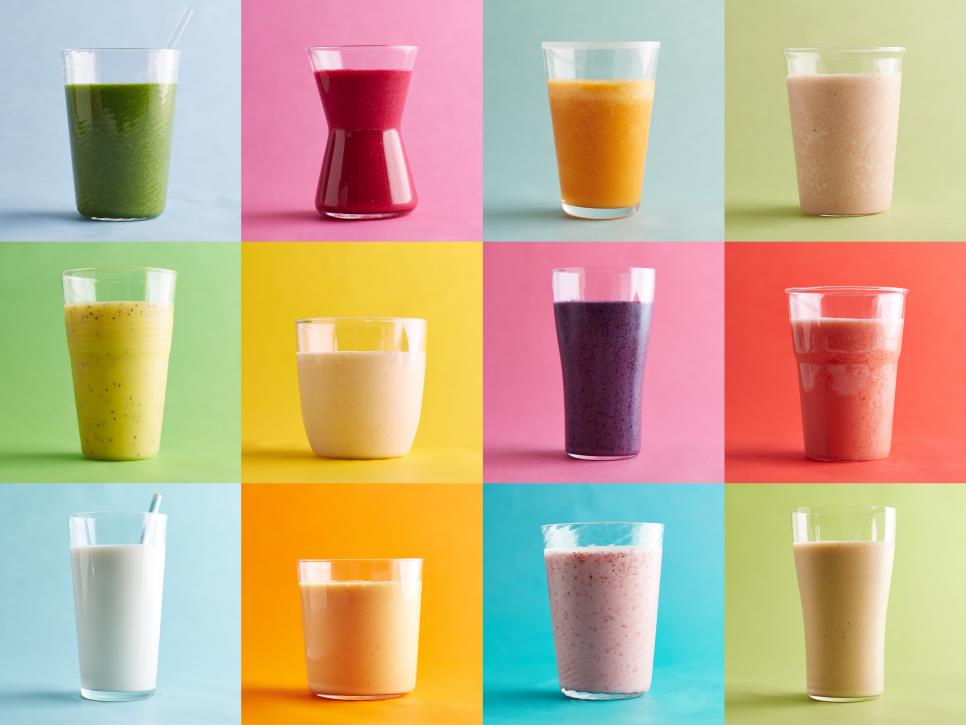 The possibilities are endless – think beyond fruit and throw in greens, oats, nuts, avocado – so you'll never get stuck in a rut. ...