Cutthroat Kitchen
competitors know that when they begin their time in the contest, they're agreeing to as many as three rounds of unforeseeable problems; chances are high that no matter what dish host
Alton Brown
asks for, the chefs won't be able to execute their dream versions of it, be that on account of sabotage, poor planning or simply bad luck. Adapting to challenges is the name of the game on Cutthroat Kitchen, and a contestant's inability to do that may ultimately do him or her in.
That's precisely what happened on tonight's all-new episode when Chef Kristina was gifted a can of spiced ham to use in place of fresh meat in her sloppy joes dish. "I think she wasn't willing to embrace an ingredient," Alton told judge Jet Tila on the After-Show. "She saw something that she knew came out of a can, and it was, like, checkout," he added. Instead of sticking with a traditional approach of ground protein in sloppy joes, Chef Kristina simply sliced the canned product, and Jet wasn't willing to pardon her for that. "It was slop on a plate," Jet admitted, and Alton reminded fans, "You've got to embrace the ingredient, regardless of its origin."
Click the play button on the video above to hear more from Alton and Jet, and to see Chef Kristina's failed attempt at sloppy joes up close.
Tune in to a new episode of Cutthroat Kitchen every Sunday at 10|9c.
More posts from Maria Russo.
Similar Posts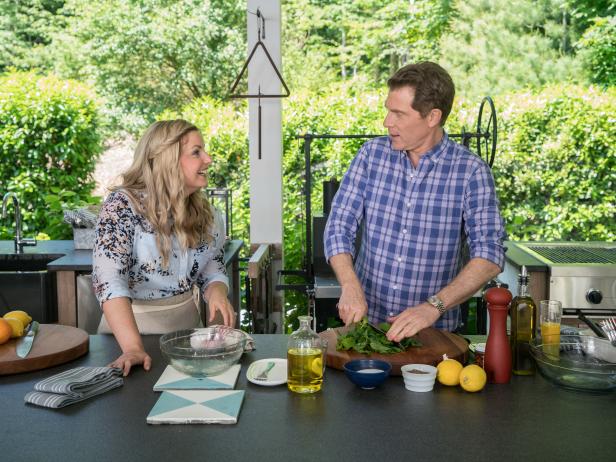 Get the latest details on the all-new series, The Bobby and Damaris Show....