Just when fans likely thought that Robert Irvine had seen it all after nearly eight seasons of Restaurant: Impossible, this week he opened the doors to a themed restaurant for the first time. Cave Inn BBQ, located in Winter Garden, Fla., offered a prehistoric ambiance, complete with pictures of dinosaurs and fake rocks in the dining room and a menu of hearty, meaty plates. While Robert was taken aback by Cave Inn's display, he couldn't convince owner Buzz Klavans to abandon his business' theme, and ultimately Robert and the Restaurant: Impossible crew continued the theme during the transformation. After just two days and with a $10,000 budget, the Stone Age-inspired restaurant reopened, reinvigorated with a second chance at success. Read on below to hear from Buzz to find out how this business is doing today.
"Revenue has risen about 10 to 18 percent," Buzz says. "I'm doing my best to follow all of Robert's advice — some things are easier said than done, especially regarding [the] back of house — but we're trying."
While nearly all of Robert's menu remains in place, Buzz has added several of Cave Inn's original items to its list of offerings. "We do get quite a few requests for a few of the original items, one being our two-pound beef rib; we did put that back on the menu, plus a couple of the original sauces."
Buzz admits that Rich, who's part of the kitchen staff, now has "a lot more freedom," and he notes that Skip, now living in Los Angeles, "has very little, if [any], input in the restaurant."
Looking back on his Restaurant: Impossible experience, Buzz explains, "One thing I've learned: Butchering our own meat instead of getting it pre-packed leaves us with trimmings, which I now turn into 'Specials of the Week' — appetizers — which is like making my own money."
More from Restaurant Revisited:
Bumbinos Italian Ristorante (April 30)
Bryant's Seafood World (April 23)
Urban Roots (April 9)
gratifi kitchen + bar (April 2)
Mama Della's N.Y. City Pizzeria (March 26)
Pasión Latin Fusion (March 19)
Tootie's Texas BBQ (March 12)
Mill Creek BBQ Restaurant (March 5)
Estrada's Restaurant (February 5)
Hillbillies Restaurant (January 29)
Spunky Monkey Bar and Grill (January 15)
Heather's Country Kitchen (January 1)
Goombazz Big City Eatzz (December 18)
LBI Pancake House (December 8)
Ship Bottom Volunteer Fire Company (December 8)
Mike La Susa's Italian Restaurant (December 4)
Seven (November 27)
Georgia Boy Cafe (November 20)
Coach Lamp Restaurant & Pub (November 13)
The Windsor 75 (November 6)
Ducky's Family Restaurant (October 30)
Mama Campisi's Restaurant (October 23)
Aponte's Pizzeria (August 25)
Benner Street (July 28)
Hurley's American Grille (July 21)
Kalico Kitchen (July 14)
Angelo's (June 23)
Pier West Restaurant (June 16)
Pinehurst Country Lodge (June 9)
More posts from Maria Russo.
Similar Posts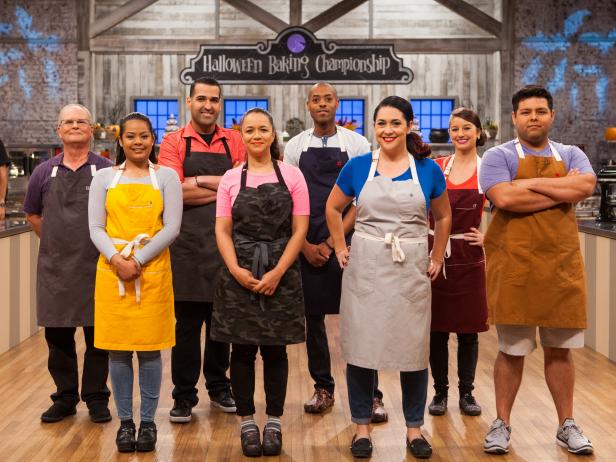 Get the details on the all-new season of Halloween Baking Championship, premiering on Sunday, Sept. 25 at 9|8c....