While turkey usually takes center stage come Thanksgiving, this family-friendly meat is worthy of a starring role all year long, as it's surprisingly simple to prepare — especially when it's not being roasted whole for a holiday — and endlessly versatile. Just like chicken, turkey is a culinary blank canvas that pairs well with nearly all flavors and ingredients, and there's no shortage of ways to prepare it, from fried to sauteed to simmered. To get new ideas for using this go-to protein, check out Food Network's top-five easy-to-do turkey dinner recipes from the Neelys, Tyler, Ina and more chefs.
5. Turkey and Quinoa Salad — A complete meal in a bowl, this good-for-you salad boasts fluffy toasted quinoa, herbed turkey cutlets and a colorful combination of tomatoes and cucumbers.
4. Turkey Sausage and Peppers — The key to this recipe lies in the two-part cooking process for the sausages. After broiling them until golden brown, simmer them in a bold saute of peppers, fennel and tomatoes until juicy, and finish with fragrant basil.
3. The Ultimate Sloppy Joes — Simmer ground turkey in Tyler's homemade sloppy joe sauce featuring tomato paste, brown sugar and yellow mustard, then sandwich the meat on rolls and top with bread-and-butter pickles.
2. BBQ Turkey Meatloaf — To make sure their big-batch meatloaf is moist and full of flavor, the Neelys add sauteed onions and peppers to the ground meat and top the loaf with a sweet, tangy ketchup-vinegar mixture before baking.
1. Spicy Turkey Meatballs and Spaghetti — Ina opts for crushed red pepper flakes to add a hint of heat to her ground turkey-sausage meatballs, which she bakes then simmers in a classic marinara sauce before serving atop pasta.
More posts from Maria Russo.
Similar Posts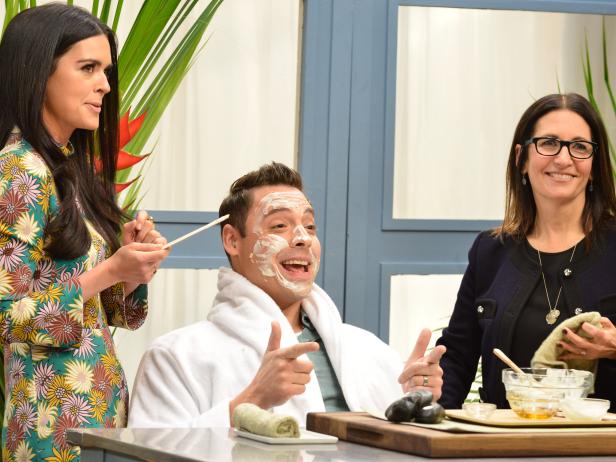 You don't have to travel somewhere exotic to make the most of your time off....