Passover kicked off on Monday night, with Jews all around the world sitting down to break matzo — the unleavened "bread of affliction" that commemorates the Jews' speedy exodus from Egypt, from slavery to freedom, more than 3,000 years ago — with family and friends at the traditional festival meal known as the Seder. Tonight, the second Seder will take place, and for those keeping the Passover tradition, matzo (not to mention matzo balls and matzo ball soup) will become a staple of their diets for the bread-free duration of the eight-day holiday. Here are a few quick clicks about the humble, flat cracker:
Don't Call It Tasteless: Dan Pashman, creator of the food podcast The Sporkful and co-host of the Cooking Channel Web series Good to Know, is a fervent defender of matzo. "In a typical cracker you kind of have one or two options," he tells NPR's The Salt. Either it will be "crunchy but … also be very oily and salty," or it will be like a "table water cracker, which is plain in flavor, but very flimsy" without a lot of crunch. Matzos, however, are both plain and crunchy. "It's like a blank canvas," Dan says; it's a welcome base for any number of toppings. Dan also says "the degree of charring" differentiates one sort of matzo from another, and the holes are key as well. "There's a lot of science behind those holes," he says. [NPR's The Salt]
The Art of Creation: How is matzo made? At Streit's Matzos Company, which has been owned and operated by the same family for five generations and is the oldest matzo factory on New York City's Lower East Side — and one of Manhattan's oldest factories, period — matzo is made essentially the same way it has been since the 1920s. Streit's uses only water and flour, and the process is completed under the careful supervision of a rabbi, who ensures that it adheres to strict kosher-for-Passover guidelines. The matzo must be made in less than 18 minutes, before a chemical reaction that starts the leavening process occurs. (Watch it being made here.) Passover matzo production at Streit's occurs from October to March, with 50,000 pounds of matzo baked daily. [NY City Lens]
Keeping It Local: Has the locavore movement affected matzo sales? After five straight years of steady gains in Israeli matzo exports, which at its peak accounted for nearly 40 percent of all matzo sales in the United States, this year has seen an 11 percent drop in foreign matzo in the U.S. market share, in part because the price discrepancy between less-expensive Israeli products and more-expensive domestic brands has narrowed, Kosher Today reports. What's more, pricier handmade (round, slightly burnt) Shmura Matzo sales have surged, as they have become more widely available. Sales of matzo overall are more robust this year than last, and customers are availing themselves of new options, like gluten-free matzo. [Kosher Today]
Ready for Takeoff: The Transportation Security Administration will apparently handle passengers' matzo with care this Passover. Its airport security checkpoint agents have been alerted that passengers may be traveling with matzo in the coming days and that it "can be machine or handmade," is "typically very thin and fragile," and can "break easily." Rather than sliding it through the scanner, passengers traveling with matzo "may request a hand inspection," the TSA advises passengers on its website, in a very uncrummy move. [New York Post]
More posts from Amy Reiter.
Similar Posts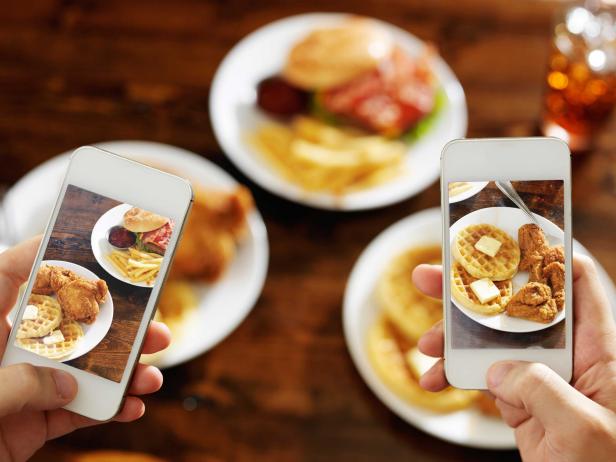 Artificial intelligence can now help you get the recipe for a dish just by uploading a photo of it....