Part eatery and part entertainment space, Urban Roots in Oklahoma City, Okla., offered little in the way of quality food when Robert Irvine arrived. He found jumbled dishes and a weak staff, plus owner Chaya Fletcher, who was struggling to maintain her interest in her job. With only two days to work and a budget of just $10,000, Robert and his Restaurant: Impossible team transformed the interior of Urban Roots and updated the menu, ultimately reopening the business to a packed house. Read on below to hear from Chaya and find out how Urban Roots is doing today.
"Since the taping, revenue is up 15 percent," Chaya says. "Customers are really happy with the design and love the new menu changes." She adds that both food and entertainment are now proving to attract customers.
According to Chaya, "a few of the front-of-the-house staff were let go, since they failed to get on board," but she notes that back-of-house employees have been particularly helpful since the transformation.
Zulu is once again at Urban Roots, and Chaya explains what impact that's had on her schedule: "I have consistently taken one to two days off since Zulu's return, and [I am] working in the kitchen one to two shifts a week."
Looking back on her Restaurant: Impossible experience, Chaya explains, "I learned a lot from Robert, most importantly that I need to own it, and be the leader that is required."
More from Restaurant Revisited:
gratifi kitchen + bar (April 2)
Mama Della's N.Y. City Pizzeria (March 26)
Pasión Latin Fusion (March 19)
Tootie's Texas BBQ (March 12)
Mill Creek BBQ Restaurant (March 5)
Estrada's Restaurant (February 5)
Hillbillies Restaurant (January 29)
Spunky Monkey Bar and Grill (January 15)
Heather's Country Kitchen (January 1)
Goombazz Big City Eatzz (December 18)
LBI Pancake House (December 8)
Ship Bottom Volunteer Fire Company (December 8)
Mike La Susa's Italian Restaurant (December 4)
Seven (November 27)
Georgia Boy Cafe (November 20)
Coach Lamp Restaurant & Pub (November 13)
The Windsor 75 (November 6)
Ducky's Family Restaurant (October 30)
Mama Campisi's Restaurant (October 23)
Aponte's Pizzeria (August 25)
Benner Street (July 28)
Hurley's American Grille (July 21)
Kalico Kitchen (July 14)
Angelo's (June 23)
Pier West Restaurant (June 16)
Pinehurst Country Lodge (June 9)
Bryan's Smokehouse (May 26)
Wagon Wheel Family Restaurant (May 19)
Mom & Dad's Italian Restaurant (May 12)
More posts from Maria Russo.
Similar Posts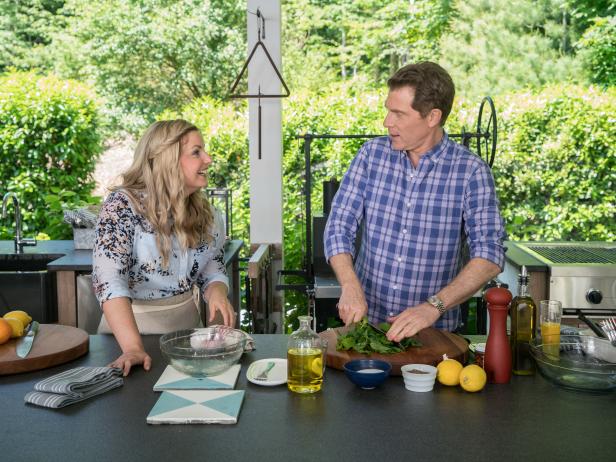 Get the latest details on the all-new series, The Bobby and Damaris Show....