This week, at Bumbinos Italian Ristorante, the problems with which  Robert Irvine had to contend went beyond the usual bland decor and kitchen filth this week. The negative interpersonal relationships at this Orange City, Fla., eatery were causing so much screaming among employees and owner Terry Gardner that it was driving away customers. With just two days to work and a budget of just $10,000, Robert Irvine and his Restaurant: Impossible team addressed the staff's issues and overhauled the interior and menu at Bumbinos to ultimately give the business a second chance at success. Read on below to get an exclusive update from Terry.
"The first two weeks after the show, we increased approximately 35 percent," Terry said. She added that both she and the diners have been wowed by the updates in design. "They are loving the lights and the tile. Favorite elements would be the closing of the pizza area, the chandelier and the tile wall."
In terms of the food at Bumbinos, Terry explains, "I love the new menu. I plan on keeping it." Diners have taken well to the "new salads [and] broccoli rabe," according to her. The back-of-the-house staff remains largely the same, as Terry says that "Willie is still the chef; Cappy is still the pizza man." She adds of her son, "Willie is creative, making specials. He now takes the time to go to the tables and ask how the customers are enjoying his dishes."
Terry promises that yelling no longer impacts diners' experiences, and she adds that being on the show "is slowing strengthening" the dynamic between her and Willie. And "Cappy and I seem to laugh a little more at each other rather than fight," she adds. "I think with him being happy at the new pizza station, he has a better attitude."
More from Restaurant Revisited:
Bryant's Seafood World (April 23)
Urban Roots (April 9)
gratifi kitchen + bar (April 2)
Mama Della's N.Y. City Pizzeria (March 26)
Pasión Latin Fusion (March 19)
Tootie's Texas BBQ (March 12)
Mill Creek BBQ Restaurant (March 5)
Estrada's Restaurant (February 5)
Hillbillies Restaurant (January 29)
Spunky Monkey Bar and Grill (January 15)
Heather's Country Kitchen (January 1)
Goombazz Big City Eatzz (December 18)
LBI Pancake House (December 8)
Ship Bottom Volunteer Fire Company (December 8)
Mike La Susa's Italian Restaurant (December 4)
Seven (November 27)
Georgia Boy Cafe (November 20)
Coach Lamp Restaurant & Pub (November 13)
The Windsor 75 (November 6)
Ducky's Family Restaurant (October 30)
Mama Campisi's Restaurant (October 23)
Aponte's Pizzeria (August 25)
Benner Street (July 28)
Hurley's American Grille (July 21)
Kalico Kitchen (July 14)
Angelo's (June 23)
Pier West Restaurant (June 16)
Pinehurst Country Lodge (June 9)
Bryan's Smokehouse (May 26)
Wagon Wheel Family Restaurant (May 19)
Mom & Dad's Italian Restaurant (May 12)
More posts from Maria Russo.
Similar Posts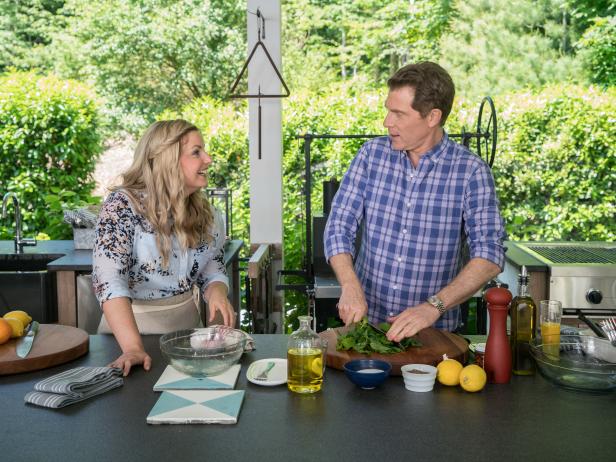 Get the latest details on the all-new series, The Bobby and Damaris Show....