Hearty, quick to make and guaranteed to please the whole family, pasta's a go-to dinner on even the busiest weeknights, and it's a Meatless Monday mainstay on account of how simple it is to swap out the meat in most recipes. But when everyday marinara night has become a tired ritual at your table, look to dressed-up sauces to spruce up supper. Pesto, primavera and rich cream sauces are all tried-and-true picks, as are tomato-based sauces that become extra special when mixed with bold, fresh ingredients.
A top-rated fan favorite that is as easy to prepare as it is strikingly presentable, Food Network Magazine's Pasta with Roasted Broccoli and Almond Tomato Sauce (pictured above) is made with just a handful of ingredients. The secret to this sauce lies in the food processor, which will help in making the two-part sauce: After blending roasted almonds with garlic, add olive oil and basil to create a smooth pesto-like mixture, and later whirl tomatoes in the same food processor until they, too, are pureed. Tender broccoli adds a welcome hefty bite to the sauce, which is best served with long noodles.
Get the Recipe: Pasta with Roasted Broccoli and Almond Tomato Sauce from Food Network Magazine
Meatless Monday, an international movement, encourages people everywhere to cut meat one day a week for personal and planetary health. Browse more Meatless Monday recipes.
More posts from Maria Russo.
Similar Posts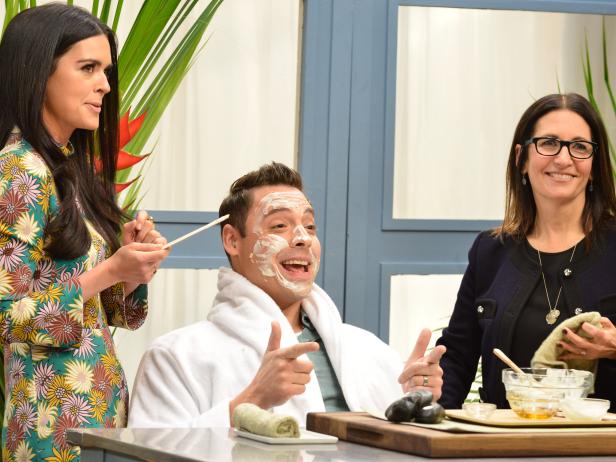 You don't have to travel somewhere exotic to make the most of your time off....