After pulling on your Sunday best and competing in an old-fashioned, fight-to-the-death Easter egg hunt, chances are you'll have worked up a serious appetite. Put leftover Easter eggs or hard-boiled fresh ones to use in a festive egg salad perfect for your Sunday brunch. Creamy in all the right ways, it does wonders served on a sandwich, over greens or simply on its own. Whipping it together is as easy as this step-by-step how-to.
Start with Onions
Red onions add a juicy crunch to an otherwise creamy egg salad. After chopping, soak them in cold water for 15 minutes to take the bite out.
Hard-Boil Eggs
If you don't have dyed and decorated eggs on hand, go ahead and hard-boil a fresh batch. Place eggs in a large saucepan and cover with cold water by 1 inch. Bring to a boil and cook for 1 minute. Then, cover the eggs, remove from the heat and set aside for 8 minutes.
Cut the Eggs
Once you've drained the pan and cooled the eggs under cold running water, it's time to peel them and cut each into sixths.
Mix Ingredients
Now is the time to bring in all of the flavor. In a large bowl, combine the onion, celery, mayo, dill, mustard, lemon juice and salt. Fold in the eggs and mix together until creamy and totally combined. For those who like pepper, a few cracks never hurt. From there, your egg salad is ready to be devoured, whether on a salad, sandwich or simply on its own.
Be sure to check out the full step-by-step how-to, and find more top Easter recipes and ideas on FoodNetwork.com.
More posts from Allison Milam.
Similar Posts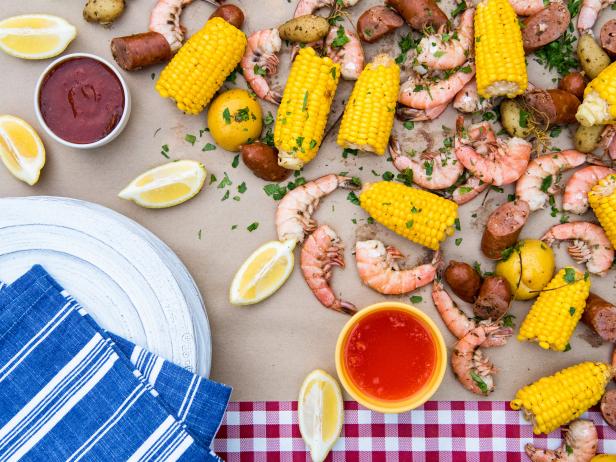 Have friends over — or embrace leftovers — with these Food Network recipes that feed more than four. ...