The Chesapeake Bay, Atlantic coast and Gulf of Mexico are riddled with numerous shallow muddy inlets of brackish water, the perfect home for blue crabs. Blue Crabs are found abundantly in rivers, inlets and bayous and are one of the most popular of the more than 4,500 species of crabs found worldwide. Cracking steamed crabs is an eating sport of sorts; the eater has to really dive in to reap the rewards. There might be a bit too much work for it to be considered comfort food. Cheesy, warm crab dip moves in the right direction, but crispy on the outside, tender on the inside crab cake? That, my friends, is pure down-home comfort.
The best crab cakes contain ingredients that enhance the flavor of the crab yet don't compete with it, like raw red peppers that are usually added simply for color but do little to improve the flavor of the dish. Crab cakes are best when they are left alone to be crab cakes, not crab-and-breading cakes, or worse, breading-and-crab cakes. You need just enough of a binder to hold them together.
Grades of crabmeat depend on which part of the crab the meat is from and the size of the pieces. Jumbo lump is the most expensive and is composed of the largest pieces of white body meat. Lump crab is next and is harvested from the back fin. Flaked is made of the smallest pieces of white body meat. Meat from the claw is darker and is the least expensive. Look for fresh or pasteurized crab in your grocer's seafood department and avoid the canned, shelf-stable product. Last, try to purchase American-caught blue crab. The imports aren't considered sustainable by the Monterey Bay Aquarium's Seafood Watch List. (On that note, I'd like to invite you to check out Cooking for Solutions at the Monterey Bay Aquarium this May 16-18, 2014. It's three delicious days of sustainable feasts of fun and education with more than 90 chefs (including Alton Brown, Katherine Alford, Senior Vice President of Food Network Culinary, and myself!), plus great food and wine. Hope to see you there!)
Bon Appétit, Y'all!
Get the Recipe: Gulf Coast Crab Cakes with Country Remoulade
Georgia-born, French-trained Chef Virginia Willis has cooked lapin Normandie with Julia Child in France, prepared lunch for President Clinton and harvested capers in the shadow of a smoldering volcano in Sicily, but it all started in her grandmother's country kitchen. A Southern food authority, she is the author of Bon Appétit, Y'all and Basic to Brilliant, Y'all, among others. Follow her continuing exploits at VirginiaWillis.com.
More posts from Virginia Willis.
Similar Posts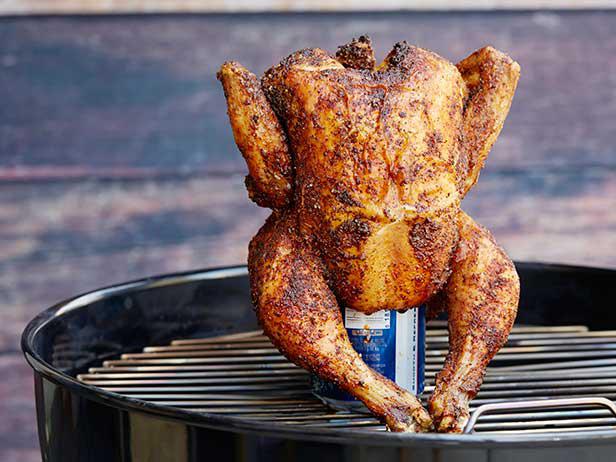 This clever grilling technique is easy enough to perfect even on your first try making it....