Fast forward to Sunday morning, when the Easter bunny has come and gone, the last eggs in the yard have been hunted and the heads of marshmallow Peeps have been nibbled off. After such a busy morning, the only thing left to do is eat. This Sunday, load up on seasonal side dishes that stack up to your family's Easter ham. Not only are the ingredient lists oh so spring, they're also as easy to make as it gets.
If you haven't snatched up some in-season peas at the market yet, there's never been a better time. Food Network Magazine's Creamy Spring Peas with Pancetta (pictured above) combines a trio of fresh English peas, crunchy sugar snap peas and sliced snow peas with pancetta and cream.
Cooked down with white wine till soft and sweet, Creamed Vidalia Onions by Food Network Magazine are a sure brunch standout. The additions of cream and savory breadcrumbs don't hurt either.
With baby artichokes at their peak from April till May, it's high time to give them a try for this special occasion. Top Anne's Braised Baby Artichokes with shaved Parmigiano-Reggiano cheese for the most-elegant side of your Easter meal.
Serving potatoes is an easy way to satisfy brunch guests, and these recipes do it especially well. Simple Scalloped Potatoes by Food Network Magazine are a no-sweat way to please the whole gang, while Bobby roasts Greek Potatoes with Lemon Vinaigrette for a side dish that shines.
Have leftover Easter eggs on hand? Chop them up for a side of Broccolini with Hard-Boiled Eggs. Or use fresh egg yolks for creamy Asparagus with Bacon Sabayon.
For colors that match those of your dyed Easter eggs, try Roasted Rainbow Carrots — they're are striking, and merely need to be roasted to achieve huge wows.
If the strawberries at the market are looking good, bring some home for Trisha's Strawberry Salad. Sprinkled with crushed ramen noodles and nuts for added crunch, this salad makes a refreshing addition to any decadent Easter brunch menu.
More Easter side recipes from friends and family:
Feed Me Phoebe: Roasted Carrots with Za'atar
Jeanette's Healthy Living: Broccoli Cauliflower Carrot Salad with Greek Yogurt Honey Dressing
Dishin & Dishes: Spring Couscous Salad
The Lemon Bowl: Za'atar Roasted Carrots and Green Beans
Devour: 6 Easy Easter Sides
Napa Farmhouse 1885: Spring Asparagus and Pancetta Bruschetta
Red or Green: Green Bean and Potato Salad with Feta and Peppers
Virtually Homemade: Roasted Baby Carrots with a Honey Sriracha Glaze
Cooking With Elise: Ham and Cheese Party Rolls
Bacon and Souffle: Spring Pea and Mint Frittata
Taste With The Eyes: A Spring-y Twist on Shrimp and Melon
FN Dish: Easy Easter Sides
More posts from Allison Milam.
Similar Posts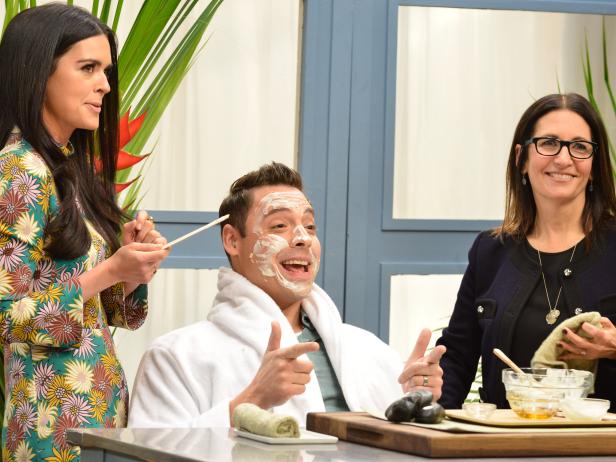 You don't have to travel somewhere exotic to make the most of your time off....