Chicken has a storied past on
Cutthroat Kitchen
: Just last season when
Giada De Laurentiis stopped by
for a special episode, one rival was gifted a whole chicken in a can, which she was forced to turn into chicken and waffles for the guest judge. And on tonight's all-new episode, subpar chicken — or something like it — once again appeared on the auction table, this time during a General Tso's Chicken challenge. After being gifted a sabotage of MREs, which Alton deemed "meals ready to eat," one chef was forced to pick through the innards of such prepared and packaged dishes as "a chicken stew [and] a chicken fajita," according to Alton.
For Antonia, these products were "mushy," and on the host's After-Show, Alton told her with a smile, "It's the best kind of sick that you could possibly imagine." It turns out, however, that for the competitor who worked with this sabotage, the inferior meat wasn't a hindrance at all. "She really didn't have any choice but to make a fritter," Alton explained to Antonia. "And it looked just like General Tso's chicken."
Click the play button on the video above to see the MREs up close, and hear more from Antonia and Alton.
Tune in to a brand-new episode of Cutthroat Kitchen on Sunday at 10|9c.
More posts from Maria Russo.
Similar Posts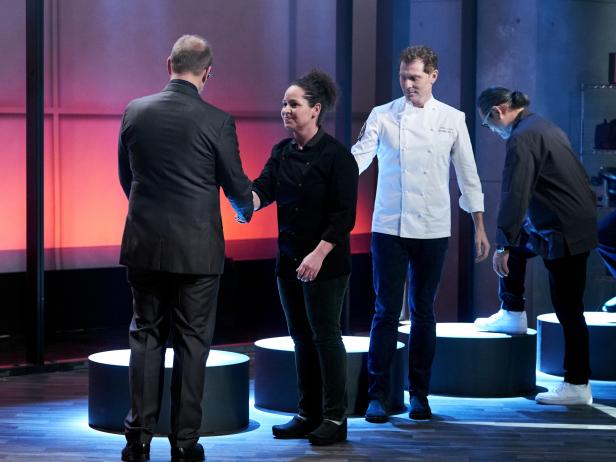 Get the latest details on the all-new series Iron Chef Showdown....